Supercars abandons Gen3 test dates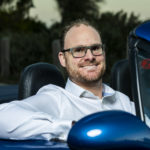 By Damion Smy
Saturday 28th January, 2023 - 6:00am
Supercars has abandoned its structured Gen3 testing plan in favour of a 'flexible testing program' after teams unanimously voted for changes in light of the ongoing build issues facing the new Ford Mustang and Chevrolet Camaro.
Pre-empting the genuine possibility of empty racetracks, the previously set shakedown and test dates have been abolished, with teams now able to test independently of others and at a time of their choosing. This enables teams to test individual cars, whereas testing is typically for a team, not a specific vehicle.
The previous 60km mileage limit for each car's shakedown has also been removed, with unlimited mileage now permitted. The first shakedown was scheduled for January 30 at Queensland Raceway before a February 1 outing for southern-based teams at Winton, with tests days booked for February 7 at Winton and February 9 at Queensland Raceway. The all-in test at Sydney Motorsport Park on February 22 remains in place.
The changes came following Wednesday's Supercars Commission meeting in which teams discussed the issues in meeting the previous deadlines, with proposed changes voted on. Supercars reported back to the teams today, confirming the adoption of the changes.
"The move to Gen3 vehicles is the biggest change in the history of the sport for drivers, engineers and teams," said Supercars CEO Shane Howard in an official statement.
"This new testing schedule ensures each Supercar and each driver can get the necessary track time they need prior to the first event of the Gen3 era from 10-12 March,"
The two homologation teams – Triple Eight Race Engineering for Chevrolet, with Dick Johnson Racing lead on the Ford Mustang – had already confirmed to Speedcafe.com that they would not attend the first scheduled shakedown, planned for this Monday, January 30. Matt Stone Racing also announced that it would be aiming for a later date to debut its Gen3 Camaro.
Additionally, Erebus Motorsport boss Barry Ryan had suggested that teams that could make the shakedown – whether with completed Gen3 race cars, or Gen3 cars that were non-compliant and rushed to the track with non-homologated parts – were at a significant advantage to those who could not. Given that the issues facing the builds are no fault of the competing teams, Ryan said that those ahead in their build had an unfair advantage.
All three teams had already moved to a new target date for the completion of their Gen3 race cars, with the first race engines for both Ford and Chevrolet teams only arriving this week – and even here, only one has been allocated per every two cars.
"This decision allows for flexibility and fairness for all 25 entries ahead of the 2023 Repco Supercars Championship and has the support of teams in pit lane," Howard explained, in what appears a direct response to Ryan's concerns.
"It was agreed that this format would allow each driver maximum time behind the wheel of their new Supercars prior to racing them for the first time and would not give any Team an unfair advantage in the testing phase.
"Some teams are already in a position where they would be able to conduct shakedown and testing as originally scheduled, while others are not due to several factors."
The team that appeared most advanced ahead of the news was the Victoria-based Blanchard Racing Team, with its single-car Gen3 Ford Mustang to be driven by new recruit Todd Hazelwood.
Team boss Tim Blanchard was determined that the team would be ready by the February 1 shakedown, however there was risk that the team's CoolDrive Mustang would be the sole car circulating on the day.