'Fair and equal' manufacturer support crucial for WAU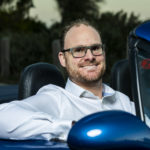 Ryan Walkinshaw says that the Walkinshaw Andretti United switch from Holden to Ford for the 2023 Supercars Championship hinged on having a manufacturer backing the team.
The news, broken by Speedcafe.com in May 2022, shocked fans as the team that began as the official factory Holden operation – the Holden Racing Team – alongside Holden Special Vehicles made the previously unthinkable switch to arch-rival Ford.
Following the closure of the Holden brand in 2020, Walkinshaw stated that the team would seeking an alternate manufacturer for factory support and wouldn't compete without the backing of a manufacturer. It had lost the status as the official Holden team at the end of 2016, with Triple Eight Racing taking over with the 'Red Bull Holden Racing Team' for 2017.
Yet Walkinshaw Andretti United remained the bona-fide factory Holden team in the eyes of many Supercars fans given its roots.
At the 2022 Valo Adelaide 500, WAU finished its final weekend racing Holdens on a high, with a fairytale one-two finish in Saturday's race before race winner Chaz Mostert backed that up strongly with second place behind Sunday race winner, Broc Feeney.
"Manufacturing involvement is important because, if you look back at the past 20 years of Supercars and try and find whose been winning championships and who hasn't, at least consistently, every single one of them has been [a team with] factory support," Walkinshaw told Speedcafe.com.
"Factory support isn't just financial, although financial plays a big part of it; it's also the back-end support, the technical support, working with other teams and having a fair and equal distribution of data between the teams," Walkinshaw said.
"Especially going into Gen3 where the manufacturers have been heavily involved, or at least Ford have been involved heavily in the development of their product – having that technical support behind you is really, really important. You're always looking for advantages to try and beat your opposition and having factory support ends up giving you that. If you're trying to beat another factory team that has those advantages, it's very hard to do so without that."
Walkinshaw acknowledged that 'factory support' is not at the same level as it was even a handful of years ago.
"No, it's not the same but you're going to take any advantage you can get," he said.
"We knew that staying with GM we wouldn't get any of that support, because it's purely focused on Triple Eight – and on Ford they promised us to have the same support as a DJR, for example. Having that kind of fair distribution of technical support and data and so on, we see that as an exciting opportunity and something that we wouldn't have had had we stayed with GM."
Holden Racing Team was a separate entity to Holden Special Vehicles, the hot Holden road car division that was established formed in 1988. Both were formed under Tom Walkinshaw Racing (TWR) out of the remnants of Peter Brock's infamous split from the brand, ending the factory relationship with the nine-times Bathurst winner's Holden Dealer Team.
Operating as the SV Dealer Team for the 1988 Bathurst 1000, where Walkinshaw himself competed, the outfit was rebranded as Holden Racing Team for 1989.
Its breakthrough win came at Bathurst 1990, however in a turn of events it was the return of Brock to the fold in 1994 – complete with Mobil 1 backing that continues to this day – and the arrival of a young Craig Lowndes that saw the team's first golden era and performances worthy of its factory status.
The move to Ford came as a shock to the parochial fanbase given the team's origins.