Declan Fraser confirmed at Tickford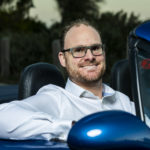 Declan Fraser has been confirmed to replace Jake Kostecki at Tickford Racing for 2023.
Fraser won the 2022 Super2 Series and finished eighth on debut at the Bathurst 1000, co-driving with Craig Lowndes following an association with Triple Eight Race Engineering.
"It's a pretty special feeling," Fraser said. "I think this year is the perfect time to jump into the main game with Gen3 coming along. It levels the playing field for everyone … I've been in a big team before, but obviously that was in a Super2 role. I'm excited to see how Tickford go about their main game team and want to learn just as much as possible."
The 22-year-old Queenslander looked set to miss a full-time drive in Supercars for 2023, despite Super2 rivals including Matt Payne – who will replace the retired Lee Holdsworth at Grove Racing – having already secured full-time drives in the main game.
That was until Tickford Racing controversially dropped Jake Kostecki – who'd finished ahead of fellow Tickford rookie Thomas Randle over the course of the 2022 season – with the unexpected vacancy providing the opportunity for Fraser to realise his goal of a full-time Supercars drive.
"We are delighted to welcome Declan to the team with Tradie Racing for the 2023 season," said Tickford Racing co-owner, Rod Nash.
"Declan has come along well in Super2 over the last couple of seasons and has developed into a strong young driver. We're very happy to have him join the team. When the circumstances came about to bring a new driver into the team we decided to look for the best available, a lot like you see in a footy draft, and we feel that Declan is as primed as anyone for this opportunity, so we are excited to welcome him ahead of the 2023 season."
Fraser has previously spoken about the challenges for young Super2 competitors seeking to advance to a full-time Supercars drive, given the prospect of the top two finishers in the 2022 Super2 Championship – Fraser and Tickford's own Zak Best – appearing to be in no man's land for 2023.
At the final round of the 2022 Supercars Championship in Adelaide, Fraser wrapped up the Super2 title with a clean sweep, winning both races from pole position. This enabled Triple Eight the historic feat of holding the Super2, Supercars, Bathurst and Teams' Championship trophies simultaneously.
"At the end of the Super2 season we didn't really know where we were heading for 2023, so to get the call from Tim [Edwards, Tickford Team Principal] and everyone was pretty exciting," Fraser said.
"Getting from Super2 to the main game is a really tough step to make, especially from a financial perspective, so to have Tim and the team at Tickford Racing offer me this drive on performance is really special. It shows that Super2 is a great platform to prepare young drivers for the main game, and I'm really looking forward to the opportunity."