PHOTOS: Dakar Stage 3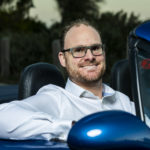 By Damion Smy
Wednesday 4th January, 2023 - 3:20pm
Stage 3 of Dakar 2023 once again proved predictably unpredictable. While Carlos Sainz who suffered in the second stage, it was Sebastein Loeb who struck trouble in Stage 3 that cost him considerable time.
On two wheels, Australia's Daniel Sanders once took the lead for a second time – but wouldn't keep it – but then had it re-instated.
Read the Stage 3 report and complete Dakar 2023 coverage here.