Jacobson back bus driving 48 hours after Bathurst 1000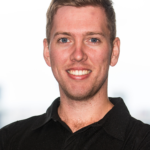 Sunday 12th December, 2021 - 1:15pm
Just two days after the biggest race of the year, the Repco Bathurst 1000, it was back to business driving buses for Garry Jacobson.
The Team Sydney driver is among a handful of Supercars full-timers who have jobs or business interests outside of racing.
Jacobson is a well-known name in his hometown of Shepparton courtesy of his family's bus business, a regular on the before and after school run.
With the 2021 Repco Supercars Championship wrapped up, Jacobson wasted little time returning home.
"I just drove from Bathurst to Shepparton, eight hours it took me," Jacobson told Speedcafe.com.
"I went back on Monday and saw the kids on Tuesday morning. I didn't have a day off! They were like, 'Weren't you just driving a race car on Sunday?'
"It's great to get those good life skills between racing and things like that just to be working full-time.
"It's good for race car drivers to do that. It makes me feel lucky to be a Supercar driver when I work full-time when I go home.
"Everybody gets quite surprised when they see me on the bus. They usually have a pretty shocked reaction when they see me. They're like, 'Oh, I didn't know you did this'.
"I always thought it was quite well known that I worked as a bus driver, but I guess you sometimes have people that are outside the Shepparton region that come in for tourism things.
"They see me driving the bus and they generally think it's a bit of a bonus to have a Supercar driver drive them around. They generally ask if I can do a burnout."
Away from the glitz and glamour of the racing world, the likes of Jacobson keep themselves busy in between race weekends.
Tim Slade, for example, co-owns Gold Coast microbrewery Thursday Brewing Company.
Scott Pye runs Melbourne-based One Nine Media; a social media, content production, and media agency.
Jamie Whincup has a drive-through car wash service Washed For Cars as well as Loca Cafe on the Gold Coast.
Will Brown works in his family's Toowoomba car dealership too.
For Jacobson, having business interests outside of Supercars keeps him grounded.
"You just develop good life skills when you do work, not just training at a gym," said Jacobson.
"Actually working alongside people and learning those teamwork things that every workplace has. It's good to implement that in work and racing. It keeps you sharp."
Jacobson finished 14th in this year's Bathurst 1000 with Dylan O'Keeffe, a clutch issue costing them a top 10 finish.