Triple Eight seals Supercars teams' championship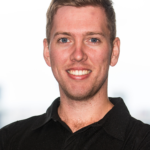 Saturday 20th November, 2021 - 9:07pm
Red Bull Ampol Racing have been crowned Supercars teams' championship winners after a triumphant one-two finish in Race 29 at the Beaurepaires Sydney SuperNight.
Heading into the third-to-last race of the 2021 Repco Supercars Championship, the Banyo-based team led Shell V-Power Racing Team by 915 points.
In claiming a one-two finish, the team scored the necessary amount to clinch the title with two races to spare, stretching the lead to 999 points.
With just 864 points remaining, the title is now out of Dick Johnson Racing's reach.
"It's awesome to win the teams' championship," said Shane van Gisbergen.
"We've been having close battles with the guy's next door for the last couple of years, but this year our team has absolutely killed it.
"Our cars have been absolutely flawless and at most rounds this season we've been so fast, so it's a credit to everyone in the team, they truly deserve it."
In what was a frenetic 64-lap race, van Gisbergen executed a comeback drive to lead team-mate Jamie Whincup across the line.
Cameron Waters claimed third for Tickford Racing while Dick Johnson Racing's duo Anton De Pasquale and Will Davison were fourth and ninth respectively.
For Triple Eight Race Engineering, it marks the 10th teams' championship after successes in 2008, 2010, 2011, 2012, 2013, 2014, 2015, 2016, and 2018.