What new GM deal means for Triple Eight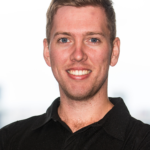 Saturday 30th October, 2021 - 6:00am
Outgoing Triple Eight Race Engineering team principal Roland Dane has explained what a new deal with General Motors means for the Supercars powerhouse.
Yesterday it was announced GM had extended its partnership with Triple Eight.
The Detroit motoring giant's portfolio in Australia and New Zealand includes ACDelco, GM Trade Parts, and GMSV – brands that will continue to feature on Triple Eight's cars in 2022.
According to GM, the long-awaited switch from the Holden ZB Commodore to the Chevrolet Camaro ZL1 in 2023 under the new Gen3 regulations will evolve the collaboration further.
Triple Eight has been designated as Supercars' official GM homologation team tasked with developing the bowtie touring car.
While the deal has positive financial implications, it doesn't mean Triple Eight will become the de facto factory GM team.
"To be honest, it would be wrong to call us a factory team," Dane told Speedcafe.com.
"What we are is the homologation team for General Motors in Supercars, in as much as development along with Supercars as necessary to the new cars over the coming years.
"Then it'll be incumbent on us to lead the way from a Chevrolet point of view."
Dane has had a long-standing relationship with GM dating back to his time in the British Touring Car Championship.
Triple Eight campaigned Vauxhall machinery in the late 1990s and early 2000s.
Upon moving to Australia to take over Briggs Motor Sport – which would later become Triple Eight – Dane began working with Ford.
After roughly half a decade with the Blue Oval, Dane would be reunited with the GM brand courtesy of a move to Holden in 2010.
Triple Eight would become the factory team in 2017 until Holden's demise early last year.
"Through all the issues around having to shut Holden down as a brand and no longer sell Holden cars, through all of that, our relationship [with GM] has continued and is still on foot," he said.
"It's a continuation of a relationship that goes back to the mid-90s for me personally. So, to be able to leave Triple Eight at the end of this year from a full-time point of view with a new relationship with General Motors, it's very important to me.
"I love the credibility it brings to Triple Eight, I love the connection historically with Triple Eight, I love the success over the last decade in Australia. We've got friends in there that go a long way up the tree."
The deal comes at a time when the Holden brand is effectively replaced by General Motors Specialty Vehicles.
Still in its infancy, the brand has just two platforms in its line-up selling in Australia and New Zealand; the Silverado in its various iterations as well as the forthcoming Corvette C8.
For Dane, the new agreement is part of the company's plan to grow its presence Down Under.
"There's a financial aspect to it, which is good, so we keep the relationship from that point of view going," said Dane.
"But also being part of the transition into the Chevrolet brand in Australia with the Silverado now, the Corvette about to be delivered, and then who knows what's in the pipeline, to be a part of that pathway with them is really good and it's backed up by as strong a relationship on a technical front with Detroit as we've ever had."
Dane will step back from his role as Triple Eight team principal at the end of this year's Repco Supercars Championship and move into an advisory role.