Schedule set for penultimate Supercars round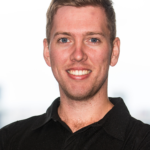 Thursday 21st October, 2021 - 3:28pm
Supercars has set the schedule for the last event of its quadruple-header at Sydney Motorsport Park.
The three-day event over November 19-21 will see the Repco Supercars Championship supported by the Dunlop Super2 Series/Dunlop Super3 Series, S5000 Tasman Series, Toyota Gazoo Racing Australia 86 Series, and National Trans Am Series.
Supercars will have a 40-minute additional driver practice on Friday afternoon at 16:40 AEDT before Practice 1 under lights for 30 minutes.
Saturday will see Practice 2, another 30-minute session, get underway shortly before midday at 11:50 AEDT followed by Qualifying for Race 29 at 13:40 AEDT and the Top 10 Shootout at 16:35 AEDT.
Race 29 will kick off at 19:10 AEDT and take in 64 laps.
Come Sunday, Qualifying for Race 30 will get underway at 10:55 AEDT with the Top 10 Shootout following at 12:35 AEDT.
Race 30 is set to start at 15:20 AEDT.
Each support category will take in three races except Super2/Super3 which will have two 18-lap races across Saturday and Sunday.
Schedule: Beaurepaires Sydney SuperNight (Local time/AEDT):
Start
Finish
Category
Duration (h:mm)
Session
Friday, 19 November
12:55
13:15
Trans Am
0:20
Practice 1
13:25
13:45
S5000
0:20
Practice 1
13:55
14:15
TGRA86
0:20
Practice 1
14:25
14:55
Super2/Super3
0:30
Practice 1
15:05
15:25
Trans Am
0:20
Practice 2
15:35
15:55
S5000
0:20
Practice 2
16:05
16:25
TGRA86
0:20
Practice 2
16:40
17:20
Supercars
0:40
Additional Drivers Practice
17:35
17:55
Trans Am
0:20
Qualifying
18:05
18:25
S5000
0:20
Qualifying
18:40
19:10
Super2/Super3
0:30
Practice 2
19:45
20:15
Supercars
0:30
Practice 1
Saturday, November 20
11:50
12:20
Supercars
0:30
Practice 2
12:35
12:55
Trans Am
11 laps or 1 lap after 12:53
Race 1
13:10
13:25
TGRA86
0:15
Qualifying
13:40
13:55
Supercars
0:15
Qualifying – Race 29
14:10
14:35
S5000
14 laps or 1 lap after 14:33
Race 1
14:50
15:00
Super2/Super3
0:10
Qualifying Race 1 – Dunlop Super3
15:05
15:15
Super2/Super3
0:10
Qualifying Race 1 – Dunlop Super2
15:30
15:50
Trans Am
11 laps or 1 lap after 15:48
Race 2
16:00
16:20
TGRA86
10 laps or 1 lap after 16:18
Race 1
16:35
17:15
Supercars
0:40
Top Ten Shootout
17:25
17:50
S5000
14 laps or 1 lap after 17:48
Race 2
18:00
18:30
Super2/Super3
18 laps or 1 lap after 18:28
Race 1
19:10
Supercars
64 laps or 1 lap after 21:08
Race 29
Sunday, 21 November
9:35
10:00
TGRA86
13 laps or 1 lap after 9:58
Race 2
10:15
10:25
Super2/Super3
0:10
Qualifying Race 2 – Dunlop Super3
10:30
10:40
Super2/Super3
0:10
Qualifying Race 2 – Dunlop Super2
10:55
11:10
Supercars
0:15
Qualifying – Race 30
11:25
11:45
Trans Am
11 laps or 1 lap after 11:43
Race 3
11:55
12:20
S5000
14 laps or 1 lap after 12:18
Race 3
12:35
13:15
Supercars
0:40
Top Ten Shootout
13:30
13:50
TGRA86
10 laps or 1 lap after 13:48
Race 3
14:05
14:35
Super2/Super3
18 laps or 1 lap after 14:33
Race 2
15:20
Supercars
64 laps or 1 lap after 17:18
Race 30