Edwards: 'A lot of work' to get Gen3 ready for 2022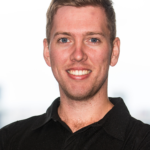 Saturday 17th April, 2021 - 6:00am
Tickford Racing boss Tim Edwards admits there is still a lot to be done to deliver Gen3 next year despite images of a new-look chassis surfacing yesterday.
General Motors Special Vehicles homologation team Triple Eight Race Engineering has shown off its Gen3 chassis at its Banyo base for the first time, which the team has built in house.
It's anticipated Ford homologation outfit Dick Johnson Racing will reveal its Pace Innovations-built chassis in the coming weeks.
Supercars CEO Sean Seamer has previously earmarked the first Gen3 prototype test to take place by the middle of 2021.
THE FINAL RACE OF THE 2023 REPCO SUPERCARS CHAMPIONSHIP ON ONE OF THE WORLD'S BEST STREET CIRCUITS. GO ALL IN AT THE VAILO ADELAIDE 500, CLICK HERE TO BUY TICKETS
However, some within the Supercars paddock have harboured concerns Supercars will not have Gen3 ready in time for 2022.
For Edwards, this week's reveal is a confidence booster, though he is conscious that there are some within the paddock that are nervous.
Asked whether Supercars would have up to 26 cars on the grid by the start of the next season, the team owner was non-committal.
"There's a lot of work to be done," Edwards told Speedcafe.com.
"That is absolutely the goal, but yeah, there's a lot of work to be done.
"There's a huge amount of work and everyone is aware there's a huge amount to be done. The chassis is one of the 2000 parts that make up a car. There's a lot of work still going on.
"It's great that the bit that everything hangs off has seen the light of day. It just moves onto the other 1999 parts that are in various states of design."
Edwards wouldn't rule out the possibility of delaying Gen3 to 2023, but said there was little need to give the idea thought until the category is in a position where its hand is forced.
"There's a shit load of work to be done and everyone is nervous there's a shit load of work to be done, but all you can do at this point is keep your foot on the loud pedal," he added.
"You just keep going as hard as you can. If in one month, two months, six months' time, a decision is made to do anything different to that, then we'll make that decision then, but at the moment, it's just foot on the gas and keep going hard.
"We're not talking about, 'Is it going to happen? Is it not going to happen?' You've just gotta keep your foot on the loud pedal."
Edwards admitted the effects of the coronavirus pandemic throughout 2020 had had an impact on the progress of Gen3.
While it was Victorians who spent much of 2020 on the road, Queensland-based homologation teams were hit by lockdowns and a string of successive Supercars events.
Nevertheless, Edwards said Supercars and its homologation group are hitting deadlines.
"There's no doubt, everything fell behind last year through COVID," said Edwards.
"People that are responsible for design – a lot comes down to the teams, particularly two teams, the homologation teams – and the people that were doing it were not even in the office because they were on the road travelling around the country.
"That certainly slowed up the timeline. There's a Gantt chart that maps it all out and there's milestones. Everybody is acutely aware of the time pressures.
"With the current Gantt chart, we're on track. Is it the same Gantt chart we started with two years ago? Probably not, but it's like everything in life, you adjust your schedule accordingly.
"There's a huge amount of work going on. A lot of people, principally the homologation teams, that are working their arses off. Supercars are working their arses off. There's a lot of people working their arses off, trying their best to get this thing onto the track.
"Obviously the first thing will be mid-year, I suspect, we'll see these cars on track. That's the next big step really is getting them on track, starting to evaluate them."
Comparisons have been drawn between Car of the Future, which saw Supercars testing its prototype the best part of a year and a half before racing.
However, Edwards said drawing comparisons between the step from Project Blueprint to Car of the Future and the current Gen2 model to Gen3 are unfair.
As often described by Supercars, the new-for-2022 Gen3 regulations are an evolution of the current set-up.
Gen3 will see some components carried over to the new chassis while some componentry like brakes, fuel systems, and drivelines will be standardised by the category.
"It's certainly later than Car of the Future was, yeah, absolutely, but there's a chunk of the car that is known," Edwards explained.
"We've already got the transaxle in the car. That was one of the biggest unknowns in changing to Car of the Future. We've already got that [for Gen3]. We already understand the rear of the car.
"There's elements of the car that were revolutionary from where we were [with Project Blueprint] with a live axle to an independent rear end with a transaxle, things that were quite revolutionary, which we're just carrying over into the [new] car.
"There are things like that which we already have an understanding of. It is later, but in some ways, it's not as big a change as it was changing from Project Blueprint to Car of the Future.
"Gen3 really is an evolution of what we've got at the moment."