Supercars chasing Australian Grand Prix return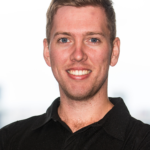 Monday 29th March, 2021 - 4:10pm
Supercars remains in discussions with the Australian Grand Prix Corporation to feature at this year's Formula 1 event.
Supercars was set to host its second round of the 2021 season at the Albert Park Grand Prix Circuit, but those plans were kiboshed when Formula 1 postponed the event to later in the year.
Instead, the touring car championship took to Sandown International Motor Raceway while Formula 1 opened its account at the Bahrain International Circuit last weekend.
This year's grand prix is now slated for November 18-21 and remains an option for a late inclusion to the Repco Supercars Championship calendar.
The addition of a round at the grand prix would fall between the ITM Auckland SuperSprint (November 6-7) and the season-ending Boost Mobile Gold Coast 500 (December 3-5).
Speaking with select media, including Speedcafe.com, Supercars chief operating officer Shane Howard said discussions are ongoing with the Australian Grand Prix Corporation.
"We're in discussions with the AGPC in regard to the opportunities in November," said Howard.
"We always like to support that event where we can. I think it's a great event and we've got a great relationship with those guys.
"It's always good to be on a Formula 1 event as the lead support. So we're in dialogue with AGPC."
If the championship does return to the streets of Melbourne, the Albert Park Grand Prix Circuit will have a new look to it.
The circuit is currently undergoing changes, including the widening of some corners.
The right-left Turn 9 and Turn 10 chicane has been removed in favour of a sweeping corner, resulting in a higher speed entry to Turn 11.
Howard said those changes could improve the racing if Supercars returns.
"I have had a bit of a look at it," he said.
"I think through what they're addressing there, it could be really good.
"We would love to be back on supporting the Formula 1 at the Grand Prix in November, and hopefully we get the opportunity to work that out."
This year's Australian Grand Prix is set to be the third-to-last event on the 2021 Formula 1 calendar.