Vettel to face stewards after qualifying incident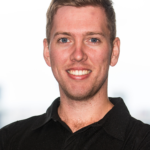 Sunday 28th March, 2021 - 11:00am
Sebastian Vettel has been summoned to the FIA Stewards after an alleged breach under double waved yellow flags in qualifying.
Vettel, who will make his competitive debut with Aston Martin Racing this weekend, was an early exit in qualifying at the season-opening Bahrain Grand Prix.
The four-time Formula 1 champion was left angry after Haas F1 Team driver Nikita Mazepin spun at Turn 1, forcing the German driver to back out.
He then came upon the Ferrari of Carlos Sainz, who had parked his car at Turn 8 having lost power in his SF21.
Ultimately, that left Vettel languishing in 18th.
Vettel, Esteban Ocon, Lance Stroll, and George Russell were all put under investigation by the FIA for not respecting a single waved yellow flag at Turn 8, but were later cleared.
However, the FIA has now required Vettel to report to the Stewards for "allegedly non-respecting double-yellow flags" at Turn 1.
The hearing will take place at 13:30 local time at the Bahrain International Circuit, seven and a half hours before the start of the Formula 1 season-opener.
"I think it is fair to say the result today is disappointing and not what we wanted," Vettel said after the session.
"My first lap in Q1 had quite a bit of margin for improvement, but on my second run there were two yellow flags, which made it impossible to progress to Q2.
"There was a yellow flag at turn one and one later in the lap too. I was just unlucky with my position on the track.
"On a positive note, the car felt better in qualifying and all the work we have done since testing is taking us in a good direction, so we have the potential to be faster.
"Even though we are not starting where we want to be, it is tomorrow that counts. Our job is to maximise all the opportunities and see what happens."
Without a penalty, Vettel will start from 18th. Team-mate Lance Stroll is set to start from 10th while Max Verstappen of Red Bull Racing will start from pole position.