Ryan: Sandown proved Erebus can be contenders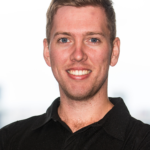 Saturday 27th March, 2021 - 6:00am
Erebus Motorsport CEO Barry Ryan says he's buoyed by Brodie Kostecki and Will Brown's performance at the Sandown SuperSprint but believes his team is "nowhere near" the peak of its powers.
Kostecki was a standout for the team last weekend at Sandown International Motor Raceway, storming to second in the wet to claim his first podium in only his fifth Repco Supercars Championship race as a full-timer.
That's seen the 23-year-old move inside the top 10 of the drivers' championship, just behind former Erebus driver David Reynolds.
Brown, meanwhile, had a strong showing in the final race of the weekend too, gaining 12 places to finish seventh.
It's those performances that have Ryan riding a wave of confidence.
"I've been saying for two years now, if we can get two engineers and two drivers that work together, we'll move forward, and we've proved it already," Ryan told Speedcafe.com.
"We're nowhere near there, but it's a big step to show our sponsors, our team, and our drivers that they can do it and they got everything right.
"A lot of it is self-belief. Brodie put his head down and said 'this is what I'm going to do' and he did it.
"Will did the same. Without Brodie's drive, Will still came from 19th to seventh. It's a brilliant drive.
"The team has to pat themselves on the back for having both drivers up."
Ryan hailed the efforts of his crew for the turn in form.
After the departure of engineer Alistair McVean, crew chief Dennis Huijser, and driver Reynolds to Kelly Grove Racing, Ryan rejigged the set-up of the team.
Mirko De Rosa's move to the Blanchard Racing Team and Anton De Pasquale's signing to Dick Johnson Racing forced a reshuffle on the other side of the garage too.
George Commins and Tom Moore have taken over engineering roles respectively while Brad Tremain has stepped up as crew chief.
Ryan said that while the team has undergone a significant shake-up, he feels it is headed back in the direction it once was.
"It's what we had for a lot of years," said Ryan.
"I'm the problem apparently when you read all the press. But I can't be doing much too wrong, without patting myself on the back.
"The engineering side of it, we've gone in a totally different direction to what we've been doing the last three or four years," he added.
"That's definitely paying dividends. George has brought in a whole new way of thinking and Tom has still got our old way of thinking but embracing the new way of thinking.
"Tom has got his own ideas he's never probably been able to put into play because it wasn't his role.
"Now it's his role, he's got a great outlook on what he wants to do with the car and George is really good at going, 'Yeah, I get what you're saying. But I've done that before, maybe try this'.
"It's a really good dynamic with those two. Wayne [Mackie], our data guy, he's really good too. He's got a really good background in open-wheelers.
"He's probably been held underwater for a few years. Now you see these guys lifting. It makes a huge difference.
"Our crew chief, Brad Tremain, he's stepped up from a number one mechanic to a crew chief. He's doing an awesome job.
"I feel like I'm doing nothing because everyone is doing such a good job. I end up cooking because I've got nothing to do."