Radisich set for TCR championship title bid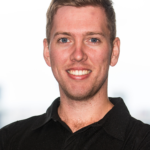 Wednesday 10th March, 2021 - 5:32pm
Champion touring car racer Paul Radisich has confirmed he'll challenge for this year's inaugural TCR New Zealand Championship.
Highlands Motorsport Park will host the title decider across April 23-24 with Radisich to drive a Volkswagen Golf GTI.
After attempts to get the championship off the ground stuttered, category organisers opted for a one-off winner-takes-all finale.
It will mark the first time Radisich has fought for a championship in over a decade, his last title bid coming in the now-defunct NZV8s in the late 2000s.
It's been even longer since Radisich has raced a 2.0-litre touring car in anger.
Radisich won the FIA Touring Car World Cup in 1993 and '94, which was also a one-round title decider.
"I'm very excited about being involved in TCR and look forward to being part of a history-making event," said Radisich.
"TCR is a great class and I want to see it happen. It's world-class, so any young driver leaving New Zealand has some great opportunities overseas.
"It is a cost-effective category, relatively cheap to buy and run for the performance they give and the type of racing that they produce."
Radisich said he's eager to race at the figure-eight circuit owned by Tony Quinn.
"It really is a drivers' track," Radisich added.
"It has a little bit of everything and certainly has Tony Quinn's name all over it."
The winner of this year's TCR New Zealand Championship title will earn free entry into one of the remaining TCR Australia Series events this year.