Marquez entered in MotoGP season-opener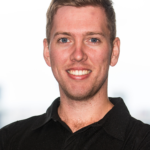 Wednesday 10th March, 2021 - 1:10pm
Repsol Honda Team rider Marc Marquez is among the entries for the MotoGP opener despite missing pre-season testing.
The six-time premier class champion missed almost every round in 2020 after he broke his humerus in the first event at Jerez.
Attempts to return for the second event of the season were unsuccessful, the Spaniard delaying his return later in the year after aggravating the injury.
Having undergone surgery and rehabilitation, the 28-year-old is remaining optimistic he can contest the opening event of 2021.
"Mentally, I try to imagine the best comeback," said Marquez.
"The best comeback doesn't mean arrive and win the race. The best comeback is arrive and ride the MotoGP like I won and try to enjoy it [and] step by step become like I was on the same level like riding on the same style.
"But it is true, this will be a process. We will see if this process is quick or slow. Every day I feel better, and this is the most important thing. Now in the gym, every day, I feel like the right arm is closer to the left arm. This is important too. I'm looking forward to riding the bike."
Marquez has been a notable omission from pre-season testing at Qatar International Circuit.
German rider Stefan Bradl has been aboard the Honda RC213V since Marquez's season-ending crash, and has also featured at the pre-season test.
The Spaniard said he has come a long way since the initial injury.
"One month ago it was even difficult to even take a shower, to open a door, to eat with the right arm," said Marquez.
"Then it's like a fight inside. It's a mental fight that you need to fight against your confidence. It was a long time without using the right arm. This was a nice procedure because it was the first time in my life that I had this kind of feeling.
"Step by step you feel like you can take a shower much better and you can start to work in the gym, more power in your arm, less pain. I feel like I can ride soon, but I have a doctor check this week and then we will see if he says it's okay.
"We are going in a good way, step by step, day by day."
Marquez said he plans to ride a "smaller" bike before making his MotoGP return.
The season-opening Grand Prix of Qatar takes place on March 28.