Winterbottom: Return to normality big mental boost for Team 18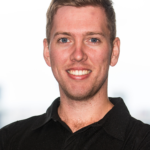 Tuesday 9th March, 2021 - 3:11pm
Mark Winterbottom says getting the Supercars season underway without a COVID-19 cloud overhead has been a major morale boost for Team 18.
The Irwin Racing driver started his campaign off solidly at the Mount Panorama 500, claiming finishes of fifth and fourth across the two 250km races.
Those results have seen him come out of the first event sitting third in the drivers' championship behind points leader Shane van Gisbergen of Red Bull Ampol Racing and second placed Cameron Waters from Monster Energy Racing.
It marks a return to form for Winterbottom, whose 2020 season was largely disrupted by the coronavirus pandemic.
THE FINAL RACE OF THE 2023 REPCO SUPERCARS CHAMPIONSHIP ON ONE OF THE WORLD'S BEST STREET CIRCUITS. GO ALL IN AT THE VAILO ADELAIDE 500, CLICK HERE TO BUY TICKETS
After the turmoil of last year, the 39-year-old said he's upbeat with the season opener out of the way.
The team has since returned from Bathurst to its base at Mount Waverley in Melbourne, not far from where the second event of the season will take place, Sandown.
"The next round is in Melbourne which is great," said Winterbottom.
"Everyone is pumped, it's good. There's no one carrying on, there's no getting into each other or anything. It's a good vibe.
"I just hope Supercars do a good job because last year was average, so hopefully they do a good job," he added.
"Teams were the thing that got us through last year so they need to protect everyone and keep this sport alive and roll with the punches but make it good on everyone."
While the chaos caused by COVID-19 could conceivably return, Winterbottom said being back at home made a significant difference to how his season got underway.
He believes having team owner Charlie Schwerkolt trackside has also brought a significant boost to the crew's confidence.
It's a trend he's noticed up and down pit lane, with several key personnel making a return to the Supercars paddock after coronavirus restrictions were eased.
"He doesn't say a massive amount, but he has an expectation and he leads by example for us," said Winterbottom of Schwerkolt.
"You feel bad if you let him down. He keeps everyone in shape and he couldn't come to some events last year. That was a stupid rule.
"It's been good to have him back. He tells you what he wants, tells you what the expectations are, and when you deliver he gives you a hug and that's just fantastic.
"It was stupid," Winterbottom said of Schwerkolt's absence in 2020.
"Betty [Klimenko] wasn't there, Charlie wasn't there, Rod Nash wasn't there. The people who aren't there who paid for it… without these guys the sport doesn't go.
"I was rapt when he could come back."
Most team owners were absent from the lion's share of the 2020 season due to the coronavirus pandemic.
Victorian personnel across the Supercars fraternity were upended at the last minute on July 6, forced to run for the border in an effort to keep the season alive.
In the end, drivers, teams, and others within the industry were on the road for over 100 days.
While many put on a brave face, the spell away from home had noticeable drawbacks.
"No doubt it hurt us to be on the road, Victorian teams in particular," said Winterbottom.
"My car only got stripped in full detail in the back half of the championship finish back in Melbourne.
"Being on the road last year and out of a temporary workshop, even though it was one of the best workshops in Ross Stone's, you don't have your fabby from home, you don't have the ability to delve in,"
"You eat at home, you have routine, your own gym, all that sort of stuff. It's a mind game as much as it is a physical game, this one.
"Family is always paramount, so if you miss them and you are down a bit, that's everyone in the team, the morale is down a bit, it's a tough weekend."
The Repco Supercars Championship continues at Sandown International Motor Raceway across March 20-21 for the Penrite Oil Sandown SuperSprint.