Multi-million dollar Mount Panorama property hits the market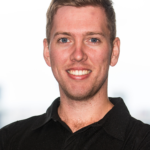 Monday 8th March, 2021 - 10:45am
A prestigious piece of property on Australia's most iconic circuit, Mount Panorama, has hit the market.
The property, number 448 on Conrod Straight, was last listed for a sizable $5,750,000 in 2019 but is back on the market courtesy of Professionals Bathurst.
The 89.5-acre property encompasses four lodgings, totalling 10 bedrooms and eight bathrooms. The three listed cottages come fully furnished.
The property has dual access via Conrod Straight and College Road, the latter ensuring it is accessible on race weekends.
The luxury cottages are usually available to stay at from $240 per night, with the facility sometimes used for weddings.
"Lochinvar boasts the largest Circuit frontage of any properties on Mount Panorama with 288m of track frontage for primal viewing during major track events throughout the year," the listing reads.
"It is the largest private land holding on Mount Panorama. It is also the only privately owned property that has independent access from College Road 24 hours a day, 7 days a week regardless of what events are happening on the track."
"The gardens surrounding the residences have been exquisitely landscaped and maintained to become a sought after venue for weddings and events for people within the community and afar.
"It also houses a large 20 meter x 12 meter shed with additional workspace and garden shed."
Several properties at the famed Mount Panorama have gone to market in recent years.
United States-based racing driver Kenny Habul recently purchased number 489 on Conrod Straight for $1.6 million.