Supercars shifts podium for Mount Panorama 500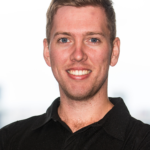 Wednesday 24th February, 2021 - 3:41pm
Supercars will not use the regular Bathurst podium at this weekend's Repco Mount Panorama 500.
Traditionally the winner of the Bathurst 1000 has driven from the back of the pit lane and through a pit garage to victory lane directly below the podium.
However, Supercars has opted not to use that in this year's season-opening event for two main reasons.
The first is to create a point of difference between the Repco Bathurst 1000 and the Repco Mount Panorama 500.
The second is so that Supercars can easily fit its three podium finishers in Pirtek Victory Lane at the end of each 250km race.
The alternative podium, which makes use of a corporate box balcony, is located under the race control building roughly halfway down the pit lane.
The opening round of the 2021 Repco Supercars Championship will comprise two 250 km races.