New car, new philosophy for Mostert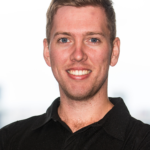 Saturday 20th February, 2021 - 2:00pm
Chaz Mostert says his new Holden ZB Commodore has rolled out with a "whole different set-up philosophy" in pre-season testing.
Mostert shook down his new chassis at Phillip Island earlier this year, yesterday's test marking the first flying laps for the 28-year-old.
The Walkinshaw Andretti United pilot is one of six drivers with a new chassis for the forthcoming Supercars season.
The Gold Coast-based, Melbourne-born driver hailed the first test a success.
"We had a pretty good test day," said Mostert.
"A few niggly things here and there, but overall a positive test. Plenty of laps. The car is a lot different than where we finished at the end of last year.
"It's been a productive day. If we're there or thereabouts yet, we're not too sure, but we'll have to wait until the first round.
"There were some new parts on the car that we were trying out today," Mostert added.
"Now it's a whole different set-up philosophy. A big day today. The first couple of rounds are going to be crucial to try and nail a set-up and keep moving forward.
"But overall, the initial feeling is very positive."
Mostert heads to Bathurst for the season-opening Repco Mount Panorama 500 off the back of a strong first season with the Clayton-based team.
The 2014 Bathurst 1000 winner finished fifth in the drivers' championship, his equal career best finish in the standings.
Nevertheless, Mostert said he's keen to be back on top of the podium after a win-less run in 2020.
"Last year we said it was a learning year but we probably surprised ourselves with quite a few podiums along the way – top five in the championship, which is pretty cool," said Mostert.
"We didn't get a win last year, that kind of eluded us. Obviously the goal this year is to try and go out and win some races.
"That's what the boys and girls at WAU have been working pretty hard at the workshop over the break, so we'll see how we roll out this year.
"It was no secret we lacked a little bit but we were pretty close and consistent, so hopefully we can put it all together and see how we go."
The Repco Mount Panorama 500 takes place across February 26-28.