Pirtek Pit Stop Challenge returns in 2021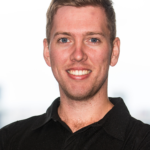 Friday 19th February, 2021 - 2:13pm
Supercars has announced it has extended its partnership with premium fluid transfer solutions supplier Pirtek for two more years.
The category has announced Pirtek will be the official control fuel and air hose supplier for the championship.
Pirtek will also back Victory Lane and the Pit Stop Challenge, the latter comprising seven preliminary rounds.
The challenge uses in-race pit stop times to determine the four fastest and most consistent crews in pit lane.
Once the best teams have been selected, they will go head-to-head in a final shootout at the Repco Bathurst 1000.
The winners will walk away with $20,000 and the Golden Rattle Gun Trophy.
Brad Jones Racing has been the team to beat in recent years, winning the last two editions of the challenge.
"Pirtek are known for the quality and durability of our products and our services in the industry," said Pirtek chief operating officer Mark Devitt.
"We are delighted to see our hoses being used up and down the pitlane and are thrilled to be supplying vital equipment to each Supercars team.
"We know the teams will be relying on us for quality and performance for their fuel stops in this competitive sport.
"The Pirtek Pit Stop Challenge is the perfect way to demonstrate Pirtek product and celebrate the talent and precision of the Supercar pit crews.
"We look forward to presenting the Golden Rattle Gun once again at Bathurst in October."
A shift in the competition will see entrants competing as teams as opposed to cars.
Teams are designated by their respective pit booms with each team comprising tow cars.
The fastest time by either car within the respective team from each race will count towards the preliminary points score.
The preliminary rounds to decide the finalists for the Pirtek Pit Stop Challenge include the Sandown SuperSprint, Tasmania SuperSprint, The Bend SuperSprint, Winton SuperSprint, Darwin Triple Crown, Sydney SuperNight, Perth SuperNight.
The Pirtek Pit Stop Challenge will take place on the eve of this year's Repco Bathurst 1000 across October 7-10.