Reynolds reunited with Youlden for Bathurst 1000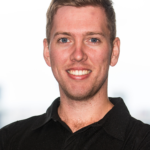 Wednesday 3rd February, 2021 - 10:30am
Kelly Grove Racing has confirmed Bathurst 1000 winners David Reynolds and Luke Youlden will reunite to tackle this year's Great Race.
As previously reported by Speedcafe.com, Youlden will come out of retirement to make his 21st start in the famed endurance race.
It will also mark the fourth time the pair have raced together in the Bathurst 1000.
"We've got the dream team back together and it feels awesome," said Reynolds.
"Myself and Luke shared some great memories together when we won the Bathurst 1000 in 2017, which is still one of the greatest moments of my life.
"I've enjoyed driving with him and he's a great guy so it was only right we recruit him for Bathurst again this year."
At the time of his retirement, Youlden said it was becoming increasingly difficult to turn up and race after an extended period away from the championship.
As such, the 43-year-old has taken up an opportunity to race in Porsche Carrera Cup Australia to remain match fit.
"Luke will be doing quite a lot of racing this year which is great for him and it means we know he'll be race ready when it comes time to get in the car for Bathurst," said Reynolds.
"With how good the co-driver field is these days it's hard to turn up having not raced all year and give it a crack so with his regular Porsche meetings I think he'll turn up confident and raring to go."
Youlden said his triumph in the Great Race alongside Reynolds was a significant motivator for a reunion.
"Winning Bathurst with Dave in 2017 was one of the highlights of my career," said Youlden.
"It's something that I'll never forget so obviously I'm really looking forward to giving it another crack this year after watching from the sidelines in 2020.
"Myself and Dave obviously have history, we know how each other work and I'm used to driving the car the way that Dave has it set up so I think we'll be able to gel together really well and hopefully have a strong result.
"We definitely have experience on our side, together we'll probably be one of the most experienced combinations that'll race at Bathurst which is cool.
"It'll be my first time driving the Ford Mustang Supercar, but I'm fairly confident I'll adapt to it pretty easily, particularly after having a few ride days and things like that between now and the 1000 in October."
Reynolds and Youlden will sample the Kelly Grove Racing Mustang at Phillip Island today for a corporate ride day.