Why Kelly Grove Racing signed Reynolds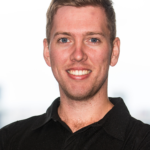 Monday 1st February, 2021 - 6:00am
Kelly Grove Racing boss Todd Kelly has explained why the team employed the experienced David Reynolds rather than blooding new talent for 2021.
Following the retirement of Rick Kelly late last year, it soon emerged that Reynolds was the firm favourite to replace the outgoing veteran.
Todd Kelly said young drivers were considered, but ultimately believed such a move would have been detrimental to the team's progress as it looks to build momentum.
Speaking with Speedcafe.com, the team principal said having two top-rate drivers was a priority as they look to develop incumbent Andre Heimgartner and their fledgling Ford Mustang.
"There were a lot of options for us," said Kelly.
"Good young guys, which I've always been a massive advocate for trying to get young guys into the team and in cars, and get their careers going, which is exactly what we've done with Andre, and a number of young drivers that are at other teams now in the main game.
"Then, when you look at the big picture with how Andre has progressed over the time that he's been with us, we've probably put a lot of focus into making sure we didn't do something that would drag him backwards, but really take him to the next level of his driving.
"When you've got a young guy, it's all a bit one-sided with looking at the data and working out where to get faster and where to brake later.
"Rick and Andre bounced off each other really well last year in that respect. I didn't really want to lose that and spend a year or two developing a young guy when Andre's really coming into his prime."
In a recent Speedcafe.com interview, Heimgartner said he was eager to begin working alongside Reynolds having modelled his own driving style around him.
The pair raced alongside each other in 2015, sharing a garage at Ford Performance Racing in what was Heimgartner's first season as a full-time Supercars driver.
Kelly said he was swift to get on the phone to Reynolds when it became apparent that he was on the market.
"When Dave made a decision to change camps, we started talking to him straightaway," Kelly explained.
"We didn't lock anything away, but the priority was to get Dave in once we knew he was available because he'll jump straight in the car and be straight on the money and complement everything that we've worked towards with Andre.
"That's how you get success in a Supercar team nowadays. It's so cut-throat, competitive, you really need everything going for you.
"Two really good drivers and a good engineering team is the priority. That's what we've landed at, so really pumped to have Dave on side."
Kelly said the team would have considered bringing in a young driver out of the Super2 Series ranks if they had been a four-car operation.
The team downscaled to a two-car set-up for the beginning of the 2020 season, fielding two Ford Mustangs.
"If we had our four-car team still, we'd 100 percent have one or two young drivers in," he said.
"I'm quite passionate about that, but when you've only got two cars, and you are trying to develop them, and the series is pretty short really with the amount of test days we have now, there's not a huge amount of time to fluff about, you need to be straight on it.
"Unfortunately with two cars that ended up not being a primary consideration."