Supercars reveals new logo, hashtag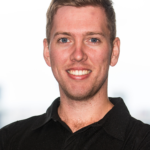 Monday 16th November, 2020 - 6:00am
A new logo and hashtag have been revealed for the Repco Supercars Championship ahead of the 2021 season.
It comes off the back of a recently announced five-year deal with the replacement parts company.
Repco has taken the naming rights on of the championship and the Bathurst 1000, the latter which is also on a five-year deal.
The new hashtag that Supercars fans can follow is #RepcoSC.
The rebrand will be implemented across all corporate and marketing collateral, events, digital, sub-brands ahead of next season.
"The time is right for a new identity as we head into the next phase for the sport, on and off the track," said Supercars General Manager Marketing, Stephanie Crockford.
Repco's Executive General Manager Strategy and Marketing added: "At Repco, we're Supercars fans.
"It was a privilege to work alongside Supercars to develop the new Repco Supercars Championship logo and unveil the hashtag which will drive engagement with the fans."