Labor commits to Adelaide 500 revival if elected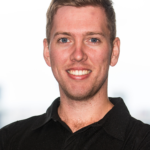 Monday 2nd November, 2020 - 5:43pm
South Australian Labor Party leader Peter Malinauskas has committed to reviving the Adelaide 500 should the Opposition Leader be elected in 2022.
Incumbent South Australian Premier Steven Marshall last week announced his government would no longer support the street event.
Following a recommendation from the South Australian Tourism Commission, it was decided the event would not return.
In the wake of Premier Marshall's announcement, Opposition Leader Malinauskas threw his support behind the event.
Today he flew from Adelaide to Sydney where he met Supercars CEO Sean Seamer to discuss the event's demise.
Malinauskas has signed a memorandum of understanding with Supercars that would see the event return if his party is voted in.
"If Labor wins the next state election, I will bring the Supercars back to the streets of Adelaide," Malinauskas wrote on social media.
"After some productive discussions with the CEO of Supercars, Mr. Sean Seamer, I have signed an MOU with Supercars, and am now in a position to make this commitment as an election policy.
"This nationally renowned event isn't just important to motorsport fans, it's important to the South Australian economy.
"I will always fight for jobs, particularly those in the hospitality and tourism sectors that are doing it so tough at the moment.
"Let's bring this race back to where it belongs."
The next election takes place in March 2022.