Walkinshaw motivated to send Holden out on a high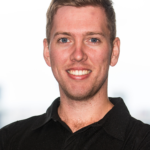 Sunday 18th October, 2020 - 6:00am
Ryan Walkinshaw says winning this year's Supercheap Auto Bathurst 1000 would mean a great deal in Holden's final hurrah with a factory presence at Mount Panorama.
The Walkinshaw name has had a long association with Holden as the factory team dating back to the 1990s.
In 1996, the Tom Walkinshaw-led team scored its first drivers' championship win with a young Craig Lowndes who went on to win the championship again in 1998 and 1999.
Mark Skaife then went on a three-year winning streak with the Red Barons, claiming the 2000, 2001, and 2002 titles.
In its 27-year history as the Holden Racing Team, the Melbourne-based team has won the Supercheap Auto Bathurst 1000 seven times.
For Ryan Walkinshaw, winning this year's race would be extra special in what is the final year that Holden will exist as a marque.
"It's a strange feeling," said the team co-owner.
"I think there's a lot of people who want to go and do a really, really good job to be honest.
"For a Holden to win this last event, particularly if that's a team like us or Triple Eight, who have had a long history of being the factory team with Holden, it would mean a lot to all of us.
"You don't need any more incentive to try and win Bathurst. It goes without saying, it's the most important race of the year.
"It's the one race, the one thing, that everyone wants to win at the beginning of every single season.
"This year there's definitely a little bit more feeling that we'd like to be that team winning the last ever Bathurst for Holden."
Walkinshaw said this year's race has a strange feeling, not only due to it being the final fling for Holden, but for the lack of spectator attendance.
A mere 4000 spectators are allowed to attend per day and have been restricted to the bottom of Mount Panorama.
"I think everyone is a little bit sad," said Walkinshaw.
"We're all excited to be at Bathurst but it's kind of a strange one not having the crowds here and so on. It's kind of a weird feeling anyway.
"Then to compound that, we're feeling a lot of disappointment and sadness, which is only natural for people who have been aligned with a prominent and aspirational brand like Holden over a long period of time.
"At the end of the day, the lion has been the king of the mountain here. This is the last time that we'll ever see a Holden badge genuinely race around here.
"People are going to be running Commodores next year but it's not going to be the same as this year where Holden still exists."
Mobil 1 Appliances Online Racing pair Chaz Mostert and Warren Luff will start from third in the #25 Holden ZB Commodore.
Stable-mates Bryce Fullwood and Kurt Kostecki will start the #2 Mobil 1 Middy's Racing entry from 11th.