Queensland Raceway owner confirms no Supercars contact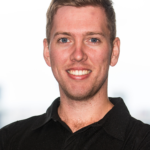 Thursday 30th July, 2020 - 2:12pm
Amid rumours that Queensland Raceway could return to the Supercars calendar, circuit owner John Tetley has confirmed he hasn't spoken with category organisers.
Speculation has recently surfaced that the Ipswich circuit could return to the Virgin Australia Supercars Championship.
The suggestion has been made amid an extended spell for Victorian and New South Wales teams staying in Queensland to keep the 2020 season alive.
Sources have revealed to Speedcafe.com that a double-header at Queensland Raceway has been considered by Supercars, though no decision has been made yet.
Successive events at the south-east Queensland circuit could replace the at-risk Sandown round currently scheduled for September 19-20.
Supercars is already set to host back-to-back rounds at Hidden Valley Raceway in August and a double-header at the Reid Park Street Circuit is also believed to be in the pipeline.
However, Tetley, the owner of Queensland Raceway and Lakeside Park, has told Speedcafe.com that he hasn't spoken with Supercars as yet about hosting a round of the championship.
"Nobody has spoken to me about it, I say that with some hesitation in case they have spoken to somebody else, but I think they would've come to me first," said Tetley.
"At this point in time, we've heard nothing at all from Supercars in that regard."
Tetley said he made an offer to Supercars CEO Sean Seamer in late June, but as yet a deal hasn't been struck.
"We did put a deal on the table for them that would be economic to come out, but as I say, whether or not they can take advantage of that is another question," said Tetley.
"In a note to Sean Seamer, I basically said if you guys need to do something out here just let me know what it is. If it's a win-win, we'll do it.
"Their problem is they need a CAMS (Motorsport Australia) track license. CAMS and QR parted company sometime back.
"That's the issue they would have is how they would get a CAMS track license. It really would be up to CAMS to come across with a deal."
The Virgin Australia Supercars Championship is set for back-to-back rounds in Darwin across August 8-9 and 15-16.