Phillip Island returns to Supercars Eseries schedule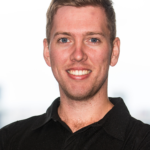 Wednesday 27th May, 2020 - 11:39am
The Phillip Island Grand Prix Circuit will return to the BP Supercars All Stars Eseries in Round 8 of the competition.
The circuit situated south of Melbourne edged out Spa-Francorchamps in a Facebook fan vote to decide the second circuit of the evening.
Phillip Island joins Interlagos (formally Autódromo José Carlos Pace) in the eighth event of the online competition.
Qualifying for the Phillip Island race will begin at 18:05 and will be followed immediately by qualifying at Interlagos. Both sessions will last 20 minutes.
Race 24 at Phillip Island will last 12 laps with one compulsory pit stop. Drivers will be allowed a maximum of 17 incident points.
Race 25 at Interlagos will also be 12 laps long with one compulsory pit stop with 20 incident points allowed.
Race 26 will last 20 laps and require two compulsory pit stops with an increased 25 incident points allowance.
Round 8 of the BP Supercars All Stars Eseries gets underway at 18:00 AEST with a driver's point-of-view live stream available via Speedcafe.com.