McLaughlin leads Supercars Eseries at halfway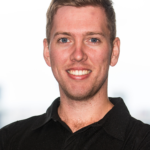 Thursday 7th May, 2020 - 5:00pm
Shell V-Power Racing Team's Scott McLaughlin is still atop the standings in the BP Supercars All Stars Eseries after five rounds.
A largely successful round at Spa-Francorchamps saw McLaughlin score finishes of first, 22nd, and third at the 7.0 km long Belgian circuit.
McLaughlin initially finished the opening round of the night in second, but was promoted to the win a day later.
That came as a result of Shane van Gisbergen receiving a penalty for an incident involving he and Anton De Pasquale in Race 15.
McLaughlin leads the standings on 1198 points from Cameron Waters (1124) who lies 74 adrift while Shane van Gisbergen (1102) sits third and 96 points away from top spot.
Fourth is Chaz Mostert (923), 275 points adrift, while the top five is completed by Anton De Pasquale (904) who moved up a place in the standings to sit 294 points off the lead.
Andre Heimgartner, Fabian Coulthard, Garry Jacobson, Will Davison, and Bryce Fullwood complete the top 10.
McLaughlin's night was capped off with a last corner move on Mostert, a mistake by the Walkinshaw Andretti United driver allowing McLaughlin to secure the final place on the podium.
The two-time Virgin Australia Supercars Championship winner said he was 'so sweaty' at the end of the three-race night.
"That was a big night, I'm mentally drained," said McLaughlin.
"I got a bit impatient there at the end with Mostert, but in the end he made a mistake and I took the position.
"That second race of the night was a bit of a mess, but overall wasn't my best night and wasn't my worst. All good, we'll get set to go again next week."
Round 6 of the BP Supercars All Stars Eseries continues on May 16 at 18:00 AEST at Circuit of The Americas and Sebring International Raceway.
BP Supercars All Stars Eseries Standings 
| | | | | |
| --- | --- | --- | --- | --- |
| Pos | Driver | Team | Points | Difference |
| 1 | Scott McLaughlin | Shell V-Power Racing Team | 1198 | |
| 2 | Cameron Waters | Monster Energy Racing | 1124 | -74 |
| 3 | Shane van Gisbergen | Red Bull Holden Racing Team | 1102 | -96 |
| 4 | Chaz Mostert | Mobil 1 Appliances Online Racing | 923 | -275 |
| 5 | Anton De Pasquale | Penrite Racing | 904 | -294 |
| 6 | Andre Heimgartner | NED Racing | 867 | -331 |
| 7 | Fabian Coulthard | Shell V-Power Racing Team | 779 | -419 |
| 8 | Garry Jacobson | Matt Stone Racing | 760 | -438 |
| 9 | Will Davison | Milwaukee Racing | 748 | -450 |
| 10 | Bryce Fullwood | Mobil 1 Middy's Racing | 735 | -463 |
| 11 | Nick Percat | Brad Jones Racing | 696 | -502 |
| 12 | Lee Holdsworth | Truck Assist Racing | 691 | -507 |
| 13 | Jack Le Brocq | Supercheap Auto Racing | 649 | -549 |
| 14 | Jake Kostecki | Matt Stone Racing | 645 | -553 |
| 15 | Zane Goddard | Matt Stone Racing | 636 | -562 |
| 16 | Todd Hazelwood | Brad Jones Racing | 549 | -649 |
| 17 | Mark Winterbottom | Irwin Racing | 546 | -652 |
| 18 | Scott Pye | Team 18 | 546 | -652 |
| 19 | Macauley Jones | Team CoolDrive | 525 | -673 |
| 20 | Jamie Whincup | Red Bull Holden Racing Team | 489 | -709 |
| 21 | Alex Davison | Team Sydney | 480 | -718 |
| 22 | Rick Kelly | Castrol Racing | 419 | -779 |
| 23 | David Reynolds | Penrite Racing | 397 | -801 |
| 24 | Chris Pither | Team Sydney | 352 | -846 |
| 25 | Jack Smith | SCT Logistics | 307 | -891 |
| 26 | Brodie Kostecki | Yuasa Racing | 246 | -952 |
| 27 | Max Verstappen | Red Bull Racing F1 | 233 | -965 |
| 28 | Broc Feeney | Boost Mobile Racing | 186 | -1012 |
| 29 | Will Brown | Penrite Racing | 186 | -1012 |
| 30 | Thomas Randle | Skye Sands Racing | 183 | -1015 |
| 31 | Lando Norris | Mobil 1 WAUR F1 Racing | 167 | -1031 |
| 32 | Will Power | Shell V-Power Racing Team | 165 | -1033 |
| 33 | Marcos Ambrose | Pirtek | 131 | -1067 |
| 34 | Alexander Rossi | Napa Auto Parts | 128 | -1070 |
| 35 | Angelo Mouzouris | Pitbox.io | 102 | -1096 |
| 36 | Jack Doohan | Red Bull Racing | 98 | -1100 |
| 37 | Simona DeSilvestro | Harvey Norman Racing | 90 | -1108 |
| 38 | Jayden Ojeda | Jayco Racing | 77 | -1121 |
| 39 | Joey Logano | Team Penske | 70 | -1128 |
| 40 | James Courtney | Boost Mobile Racing | 23 | -1175 |