Norris set for Supercars Eseries return at COTA/Sebring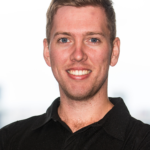 Wednesday 6th May, 2020 - 9:28pm
Formula 1 driver Lando Norris is set to return to the BP Supercars All Stars Eseries next week at Circuit of The Americas and Sebring International Raceway.
Following Round 5 of the Eseries at Spa-Francorchamps, Norris requested he return to the Eseries and has been confirmed by Supercars to race again.
Norris will once again race for the Walkinshaw Andretti United team in what will be Round 6 of the Eseries on May 13.
"COTA sounds good, last time I was there I managed to win," Norris said of his IndyCar iRacing Challenge wildcard appearance.
"It's a track I've done a lot of testing at lately on a simulator, it's just a good fun track to drive anyway.
"Sebring… Not my favourite track. It's a very bumpy track. I think in (the Supercar) it'll be a very difficult combination.
"I'm looking forward to both of them, a bit more towards COTA than Sebring, but it's still going to be a good race."
Recapping his wildcard debut, Norris said, "It's been really good fun, results-wise, maybe not ideal.
"I got taken out a few times, which was just a bit unlucky. Apart from that, it was good fun.
"Qualifying was good, race one was really fun, and even trying to battle back through the pack was really good.
"It's difficult, there's a lot of really good drivers and it's not easy, but it's good fun."
Norris has featured in several iRacing-based competitions to date, including the IndyCar iRacing Challenge that Scott McLaughlin contested as well as Chaz Mostert.
Comparing the Eseries to the other competitions he's raced in, Norris said the Supercars events provide a good mix of formats and a challenge.
"There's a lot more drivers on the grid compared to some of the others. The whole field put together is a bit more competitive than a lot of them.
"The reverse grid race is really fun, as much as it can be a bit of carnage at times and a few little crashes here and there, it's a good challenge.
"To mix it up and start last and have different grid positions for each race is very good fun and different to most.
"I'm hoping that it's good to watch from the outside. When I've watched it it's been good. It's been a pleasure to come and join you guys."
Round 6 of the BP Supercars All Stars Eseries continues on May 13 at 18:00 AEST with races at Circuit of The Americas and Sebring International Raceway.