Pye: Supercars eSeries a 'real opportunity' to test race formats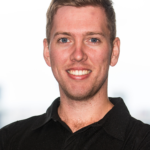 Saturday 21st March, 2020 - 1:00pm
DeWalt Racing driver Scott Pye says Supercars has a 'real opportunity' with its new eSeries to trial new race formats.
Supercars is expecting a full grid for its all-star eSeries, which will see current drivers race against each other in the virtual world from home.
Pye, who races out of the Team 18 stable, will be one of those contesting the new iRacing-based series.
Speaking of the new initiative, Pye said the eSeries will be a balancing act between entertainment and competition for drivers.
"It will be interesting to see who does take it seriously and who has fun with it," Pye said.
"I think we can have a good laugh with it and the entertainment element will be there for the fans watching at home.
"The organisers have a real opportunity to mix up the formats and play with some reverse grid races and trial some new things.
"I think we're going to see some formats we wouldn't normally see in real life and it will be interesting to see what they come up with."
The iRacing simulator features circuits from all over the world, but only has two current circuits; Mount Panorama Motor Racing Circuit and the Phillip Island Grand Prix Circuit.
Supercars could do a throwback of sorts with the now-extinct Oran Park Raceway an option as well as Circuit of the Americas where the championship once raced in 2013.
With only four circuits available that Supercars have raced on, it presents a unique opportunity to put current drivers and their virtual cars on Grand Prix circuits.
"I've raced at Spa a couple of times and that is one of my favourite circuits, I'd love to try a Supercar around there," he said.
"Another one would be Monza, for us there could be some really good overtaking spots there and we saw the Gfinity Supercars eSeries race there last year.
"For us the tracks with the big stops and long straights will produce the most exciting racing, the fast and flowing circuits aren't places we would particularly want to go to.
"I am interested to see how the driving standards are enforced. We might be able to level some scores out there and there are a few drivers I'm sure would love to duke it out with each other.
"I've got a few on my list but it will be interesting to see who will be handing out the penalties," he joked.
The global coronavirus pandemic has led to a surge in various eSports competitions being set-up by different championships.
Formula 1, NASCAR and IMSA have responded with their own eSeries that feature current and former drivers.
Locally, the Australian Racing Group has also set up its own iRacing-based championship for its affiliated competitors from TCR, S5000 and several more series.
Pye said Supercars' approach to eSports will hopefully lead to online gaming being taken more seriously as a competitive arena.
"The iRacing platform is so cool that we can race and compete against anyone at some of the best tracks in the world.
"We see it with F1 drivers, IndyCar drivers and Supercar drivers, we all get involved and the shift we have seen in the last few years in this space has been immense.
"Online gaming, whether it is motorsport or other genres, is huge globally so for us as a sport.
"It is really important to stay at the forefront of that and it's a real opportunity to move into that space and give it a bit of a pedigree with getting the Supercar drivers involved."
Full details of the new 10-round all-star eSeries are still to be confirmed.