Newgarden wins title as Herta holds off Power in finale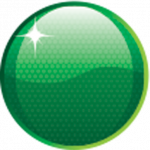 Josef Newgarden has won the 2019 IndyCar Series by finishing eighth at Laguna Seca, while Colton Herta beat Will Power to victory in the season finale.
Herta had qualified on pole in the #88 Harding Steinbrenner Racing Honda and led all the way but for his three pit stops.
Power started seventh and emerged fifth from the first pit stop cycle in his #12 Team Penske Chevrolet.
He found himself briefly second after taking his second stop but could not keep Scott Dixon at bay and let Simon Pagenaud, team-mate and a series contender, go as well.
Power got those spots back when he ran slightly longer before pitting for a final time, taking up the chase just behind Herta.
Stan Sport is the only way to watch every round of the INDYCAR SERIES. Click here for all the action streaming ad-free, live and on demand.
The Queenslander ultimately crossed the finish line 0.5878s back after 90 laps, which included one Caution that fell right at the halfway mark.
Dixon (#9 Chip Ganassi Racing Honda) had run in an effective second position until the final stint and got home in third position, barely a tenth ahead of Pagenaud (#22 Chevrolet), after managing to stave the Frenchman off.
It still was not enough for either to jump Newgarden in the standings, although Pagenaud took the runner-up position off Alexander Rossi by a single point.
That was because Newgarden grafted his way to eighth in the #2 Team Penske Chevrolet.
The 2017 champion tailed his nearest series rival, Rossi (#27 Andretti Autosport Honda) in an early battle for third but found himself sixth soon after the first stops as their tyre strategies diverged.
Rossi came back to Newgarden as his alternate tyres wore out and they pitted together on Lap 36, at which time the Andretti driver was released just ahead of the Penske steerer.
That left them down in seventh and eighth respectively, before each gained a position in the third pit stop cycle.
Rossi was not a worry as long as they remained in those positions, and the threat of Pagenaud eventually passed, meaning there was no harm done when Sebastien Bourdais (#18 DCR w/ Vasser-Sullivan Honda) got by Newgarden on Lap 85.
Fifth on the day went to Felix Rosenqvist (#10 Chip Ganassi Racing Honda), from Rossi, Bourdais, and Newgarden.
The series top five ended up Newgarden from Pagenaud, Rossi, Dixon, and Power.
Next year's season starts in St Petersburg on March 13-15.
Race results: Laguna Seca
| | | | | | | | |
| --- | --- | --- | --- | --- | --- | --- | --- |
| Pos | Num | Driver | C/E/T | Race time/Split | Pit stops | Status | Grid pos |
| 1 | 88 | Colton Herta (R) | D/H/F | 1:53:56.9845 | 3 | Running | 1 |
| 2 | 12 | Will Power | D/C/F | +0.5878 | 3 | Running | 7 |
| 3 | 9 | Scott Dixon | D/H/F | +6.2404 | 3 | Running | 2 |
| 4 | 22 | Simon Pagenaud | D/C/F | +6.3545 | 3 | Running | 6 |
| 5 | 10 | Felix Rosenqvist (R) | D/H/F | +9.5206 | 3 | Running | 14 |
| 6 | 27 | Alexander Rossi | D/H/F | +10.3637 | 3 | Running | 3 |
| 7 | 18 | Sebastien Bourdais | D/H/F | +10.6831 | 3 | Running | 19 |
| 8 | 2 | Josef Newgarden | D/C/F | +19.0447 | 3 | Running | 4 |
| 9 | 5 | James Hinchcliffe | D/H/F | +22.8186 | 3 | Running | 5 |
| 10 | 28 | Ryan Hunter-Reay | D/H/F | +24.7944 | 3 | Running | 9 |
| 11 | 7 | Marcus Ericsson (R) | D/H/F | +25.7806 | 3 | Running | 11 |
| 12 | 15 | Graham Rahal | D/H/F | +26.6517 | 3 | Running | 8 |
| 13 | 59 | Max Chilton | D/C/F | +27.0743 | 3 | Running | 10 |
| 14 | 98 | Marco Andretti | D/H/F | +54.4314 | 3 | Running | 22 |
| 15 | 23 | Charlie Kimball | D/C/F | +56.5862 | 3 | Running | 20 |
| 16 | 14 | Tony Kanaan | D/C/F | +1:05.8739 | 3 | Running | 21 |
| 17 | 4 | Matheus Leist | D/C/F | +1:06.5640 | 3 | Running | 23 |
| 18 | 26 | Zach Veach | D/H/F | +1:07.9267 | 3 | Running | 17 |
| 19 | 60 | Jack Harvey | D/H/F | +1:10.7956 | 5 | Running | 24 |
| 20 | 21 | Spencer Pigot | D/C/F | +1 lap | 3 | Running | 15 |
| 21 | 30 | Takuma Sato | D/H/F | +1 lap | 5 | Running | 16 |
| 22 | 25 | Conor Daly | D/H/F | +1 lap | 4 | Running | 13 |
| 23 | 20 | Ed Jones | D/C/F | +39 laps | 4 | Mechanical | 18 |
| 24 | 19 | Santino Ferrucci (R) | D/H/F | +42 laps | 2 | Contact | 12 |
Race winner: 90 laps
(C)hassis: D=Dallara | (E)ngine: C=Chevy, H=Honda | (T)yre: F=Firestone
Series points
| | | |
| --- | --- | --- |
| Pos | Driver | Pts |
| 1 | Josef Newgarden | 641 |
| 2 | Simon Pagenaud | 616 |
| 3 | Alexander Rossi | 608 |
| 4 | Scott Dixon | 578 |
| 5 | Will Power | 550 |
| 6 | Felix Rosenqvist | 425 |
| 7 | Colton Herta | 420 |
| 8 | Ryan Hunter-Reay | 420 |
| 9 | Takuma Sato | 415 |
| 10 | Graham Rahal | 389 |
| 11 | Sebastien Bourdais | 387 |
| 12 | James Hinchcliffe | 370 |
| 13 | Santino Ferrucci | 351 |
| 14 | Spencer Pigot | 335 |
| 15 | Tony Kanaan | 304 |
| 16 | Marco Andretti | 303 |
| 17 | Marcus Ericsson | 290 |
| 18 | Zach Veach | 271 |
| 19 | Matheus Leist | 261 |
| 20 | Ed Jones | 217 |
| 21 | Jack Harvey | 186 |
| 22 | Max Chilton | 184 |
| 23 | Ed Carpenter | 161 |
| 24 | Conor Daly | 149 |
| 25 | Charlie Kimball | 117 |
| 26 | Patricio O'Ward | 115 |
| 27 | Sage Karam | 39 |
| 28 | James Davison | 36 |
| 29 | Helio Castroneves | 33 |
| 30 | Ben Hanley | 31 |
| 31 | Pippa Mann | 28 |
| 32 | Kyle Kaiser | 22 |
| 33 | JR Hildebrand | 20 |
| 34 | Oriol Servia | 16 |
| 35 | RC Enerson | 13 |
| 36 | Jordan King | 12 |