Have your say in the Speedcafe.com Motorsport Survey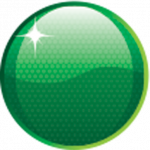 Speedcafe.com is giving you the chance to win up to $18,000 worth of prizes by participating in the 2019 Motorsport Survey.
Deemed by the industry as the most comprehensive survey of its type in Australasia, The Motorsport Survey canvasses a broad spectrum of topics.
The results will shape the way that motorsport is viewed by the market now and into the future and will assist us in continuing to improve the Speedcafe.com product for you, our readers.
CLICK HERE to participate in the 2019 Motorsport Survey.
The major prize winner will receive a Hyper Stimulator GT simulator, valued at more than $15,000, that features simulation software.
A bonus prize will see your nominated motorsport group or club win $1,000 cash in addition to an advertising media plan to promote the club or motorsport event on Speedcafe.com.
There will be a total of four weekly prizes with a $50 Supercheap Auto gift card drawn each Monday during the survey period.
The Motorsport Survey launches today and concludes Friday, October 25, 2019.