Barrichello 'still far off the limit' of S5000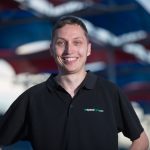 Rubens Barrichello believes he is still 'far off the limit' of the S5000 car as drivers react following the first day of competition for the new single seater category.
The former Ferrari Formula 1 ace is making a return to open wheel racing for the first time in seven years by taking part in the history making inaugural S5000 round at Sandown.
After a test at Phillip Island this week, Barrichello logged his first competitive S5000 laps in today's two 20-minute practice sessions at Sandown, a circuit that is also new to the former 11-time F1 race winner.
Barrichello was sixth fastest in opening practice before going on to take two seconds out of his benchmark as he finished second to Tim Macrow in Practice 2.
The Brazilian was 0.5s adrift of Macrow, who has logged plenty of miles as the S5000 development driver.
Stan Sport is the only way to watch every round of the S5000. Click here for all the action streaming ad-free, live and on demand.
Barrichello has been impressed by the S5000 car which he feels has to be respected.
"The car needs more running to say 'now I'm at the limit' of the car," said Barrichello, who logged laps in a simulator at Dream Motorsport prior to today's action.
"I thought I was closer to the limit at Phillip Island than I am here. We're still finding out where the grip is, where you need to be on the track.
"In the first session the car was definitely taking me around. In the second session I was able to drive it a little bit more.
"I feel that if you go really to the limit, your chances of going to go off are incredibly high, at the minute.
"As you get to know the car, it will be better. But for me it's still far off the limit."
Macrow, who topped both practice sessions, agreed with Barrichello's sentiments, admitting that he felt there was more pace to come from the car.
"I think there's a little bit more in it, there's a little bit in the bank," said Macrow.
"This place has changed a little bit with the resurfacing, it was pretty slippery over the top (of Dandenong Road) today. You've got to work up to it, I felt like I was working up to it over the top today.
"This car, you can get to the limit and then go past it quickly – and it will bite you. I think the smart thing is to leave a little bit in the bank. I had a spin on the first lap anyway, just trying to work out how far we can go on cold tyres and all that."
Meanwhile, experienced single-seater driver John Martin, who is on double duty racing in TCR Australia this weekend, believes there was no point pushing too hard and taking too many risks.
"There's little bits and pieces where you push, maybe down into Turn 1 for the braking," said Martin, who finished third fastest.
"Then you leave a little bit on the way into the apex. When you get on the throttle every lap there's a little bit more, a little bit more.
"Over the top there's no risk, you just kind of feed the car in and see how it soaks the kerb up.
"I think if it was a qualifying session it would be a bit different, but it's Practice 2. Nobody needs to be a hero."
S5000 will return to Sandown on Saturday for qualifying at 1115 AEST before a qualifying race scheduled for 1420 AEST.