Supercars confirms engine changes for 2020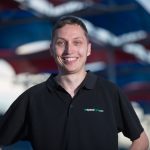 Supercars has confirmed its engine regulations for next season which will see a drop in horsepower and measures put in place to cut costs for teams.
Engines have emerged as a key area for reform as the championship looks to improve the sustainability for teams.
As previously reported, improving durability to reduce the amount of engine rebuilds per season has been tabled with these measures now approved for next year.
Engines are expected to produce up to 15 horsepower less next season which is hoped to prolong their lifespan and see teams conduct one less rebuild per car over a campaign.
It is believed the move to three instead of four rebuilds per year will save teams up to $50,000 per car.
To help achieve the drop in power, teams will run a cheaper piston ring and rocker specification which will reduce the stress on the engines and cost $390 a set instead of $2000.
A new power limit will be set so teams cannot recoup the lost horsepower.
"There wasn't a single team doing under four rebuilds, in terms of its engine's life, and it was a sort of easy objective for us to try and get that down to three," said Supercars Head of Motorsport Adrian Burgess.
"Bring that down to three and you potentially save each team $40-50,000, just on engines.
"Basically the rough numbers, the components of a rebuild are $30-35,000, and then add in some labour as well when you get to a number, 45, 50K. It would be different for different people.
"Last year, when we looked at our engine logs, there were only two engines during the course of the year that went over 4000 kilometres. This year already we've seen nine. So, even (from) just the discussion and the work we've been doing, teams are starting to think differently.
"It's a mentality shift. They're starting to change their process and are already seeing the benefits of that.
"So, the easiest way for us to do that equally for everybody was to change the rocker and ring package.
"That will lose approximately 14, 15 horsepower equally for everybody and it'll just de-stress the engine a little bit.
"We'll lower the peak number down to the equivalent to what we've all lost. Clearly we don't want to encourage more R&D, and more development. So that then goes hand in hand.
"We're not inventing the wheel again or anything.
"So we are going back to an older ring package for everybody.
"It's really a no-brainer for everybody, and a very effective way for us to take some stress out of the engines and allow them to stretch them a little bit further than they are."
Supercars has also been evaluating the possible introduction of drive-by-wire throttles and has confirmed teams will have the option to run them next year.
The electronic system allows computers to program a more precise control of the throttle opening compared to a traditional cable that stretches over time.
Its implementation will assist in achieving parity across engines and could pave the way for the introduction of assisted shift or hybrid technology further down the line.
According to Burgess, drive-by wire technology can ease the stress on engine and drivetrain components.
"It'll be an option for the teams. We don't feel we need to mandate it. But it's something that the category wants to work on," added Burgess.
"It will enable us to bring in assisted shift gearboxes in the future, and it'll enable us to do a lot of things in the future when we need to, if another manufacturer comes in.
"We need to paritise, if we need to pull power down. It'll be a very useful tool for us to be able to use.
"The way you can run into your limiter will be different from a normal cable throttle, so the stress that you can save your drivetrain, transmission, all of that, will be something that they will factor in, whether they choose to run it or not."
The championship has already confirmed it will reduce the downforce on cars next year, which will see all the models re-homologated using a new improved process for 2020.