VIDEO: Brabham tests S5000 for first time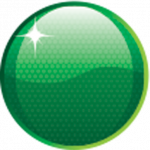 Matt Brabham has cut his first S5000 laps ahead of the inaugural round of the V8 open wheeler series this weekend.
The S5000 round at Sandown will be Brabham's first in a wings and slicks car since contesting the 2016 Indianapolis 500 with Pirtek Team Murray.
"Obviously we are starting from scratch with a brand new car where everything is totally new to me and to the team," he said.
"The car has a lot of power and is heavy and you really need to sneak up on it.
"You have to have half a clue of what you are doing or it could catch you out pretty quickly.
"It has been great to get these laps under the belt at such a spectacular track as Phillip Island and I am sure there will be plenty to digest before we get back on track at Sandown on Friday."