Barrichello reflects on maiden S5000 outing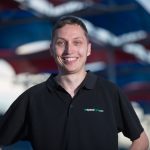 Rubens Barrichello is gearing up for a return to single-seater racing after logging his first S5000 laps at the Phillip Island test ahead of the series' inaugural round at Sandown this weekend.
The 11-time Formula 1 race winner is making a return to open wheel racing after seven years courtesy of an outing in the all new Australian V8 formula.
Barrichello was among a field of 12 cars in action at the Victorian circuit as drivers and teams ready themselves for the launch of the new S5000 series.
The 47-year-old, who won grands prix for Ferrari and BrawnGP, last raced a single seater when he contested a season in IndyCar back in 2012 after a distinguished F1 career, and is now racing in Brazil's V8 Stock Car series.
Barrichello thoroughly enjoyed his first laps in his Team BRM S5000 which was unveiled at Albert Park yesterday.
"Well the impressions are quite good, it is lovely to be here in Phillip Island, what a track," said Barrichello.
"Everything is quite new to me, not just the car but the track and the whole situation with the air blowing on my face again; it has been seven years without that so (I am) getting used to everything.
"It has a lot of power, it is nice to feel the power once again; basically you have a tremendous big tyre on the rear and a smaller one on the front so you need to balance that somehow with the driving and the set-up so I think that is the challenge for the race this weekend.
"Also aerodynamically we need to see where the car is. But like I say it is a little early to me; everything is coming like just riding a bike, when you know you know, but it is early times.
"I'm just taking my time to feel very much alike with the car and then go for it."
Today's test has not gone without drama with Barton Mawer suffering a heavy shunt, while Tom Alexander has also damaged his car in a minor accident.
Barrichello will next jump behind the wheel of the car on Friday for S5000's first competitive practice session at Sandown.
VIDEO: Barrichello makes single-seater return at Phillip Island