Ferrari-style livery for Barrichello's S5000 racer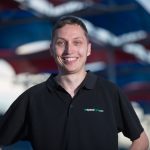 The covers have come off Rubens Barrichello's S5000 car which he will pilot in the inaugural round of the series at Sandown this weekend.
Barrichello will drive one of three Team BRM entries in the opening round of the new V8 powered open wheel series with the 11-time F1 race winner's entry featuring a predominantly red livery reminiscent of those of the Scuderia Ferrari Formula 1 team, with backing from Payce and Paynter Dixon.
The Brazilian drove for Ferrari for six F1 seasons, during which time he took nine of his race wins and twice finished runner-up in the championship.
S5000 organisers have confirmed 11 entries to date.