POLL: Who was right about the Race 24 Safety Car deployment?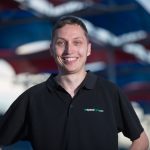 A controversial Safety Car period in Race 24 at the ITM Auckland SuperSprint dominated the headlines, leaving drivers, teams and fans angry and confused by what unfolded.
The actions of Race Control and Jamie Whincup were the hot topics from Sunday's 200km encounter.
Confusion reigned when the Safety Car picked up early race leader Whincup, who wasn't the actual race leader at the time, with that title belonging to Scott McLaughlin, who had just dived into the pits.
The Triple Eight driver then chose to pass the Safety Car without permission to attempt to regain his track position while, behind him, early race contenders Lee Holdsworth, Cameron Waters, Fabian Coulthard and Will Davison stayed put.
As a result, Whincup was issued with a drive-through penalty for passing the Safety Car while those who had also already pitted, such as Holdsworth and Waters, were buried down the order.
It left Whincup and the Tickford duo among several drivers furious with the situation having been a good chance of podium results.
Triple Eight has argued that the Safety Car lights should have been green, allowing Whincup and others to pass and reclaim track position.
Together with several other teams, it felt Race Control made an incorrect decision.
Race Control has defended heavy criticism levelled from drivers and teams regarding the procedures that were taken during the Safety Car period.
Officials believe that Whincup's decision to pass the Safety Car exacerbated the difficulty of trying to correct the order.
Supercars sporting regulations dictate; "the SC (Safety Car), with its flashing lights on will join the Race Track regardless of where the race leader may be."
Furthermore, the Pukekohe driver's briefing notes stated that "in some circumstances the SC may be deployed and hold the first approaching Car then at the appropriate time any Cars between the SC and leader will be waved through."
The whole Safety Car process is set to be reviewed by both the teams and race officials in a bid to avoid a repeat of the confusion.
However, in this week's Pirtek Poll, we want to know your thoughts on the matter.
Did Race Control make the correct call, or should Whincup and others been waved through?
Cast your vote below.