Team BRM to run Barrichello, commits to S5000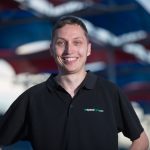 Team BRM has committed to fielding two cars in the new S5000 series including an entry for multiple Formula 1 race winner Rubens Barrichello at the inaugural round.
The single-seater specialists based in Adelaide, the first to commit to the new V8 powered formula, have a strong pedigree in open wheel racing having won eight Australian F3 titles and two national Formula 4 crowns.
It has been confirmed that the team will run Barrichello, who is the first driver announced for the category's maiden round at Sandown from September 20-22.
The squad will run two cars at the Victorian circuit with the driver of the second entry yet to be revealed.
"We've been following the progress as S5000 has evolved, and are thrilled that it is now a reality – it will be a great formula for Australia, and NZ, and judging by the line-up that is coming together for the launch event, at Sandown, it is going to contribute strongly to the Australian motorsport scene," said team principal Mark Rundle.
"In the past, we have run both Bruno Senna and Nelson Piquet Jnr in junior formulae, and so it is tremendous for us that we will be overseeing Rubens Barrichello's car. The guy is a star, and it will take a good combination to beat him.
"We have a couple of other serious drivers also talking to us about not only Sandown, and The Bend in November, but also next year, when there will be a full S5000 Australian Championship.
"S5000 is very good news for our young racing drivers who don't necessarily want to race under a roof, and some of whom will enjoy the experience of driving a powerful open-wheeler as a preview to heading overseas.
"Equally, it offers a serious domestic racing option, at very reasonable budget, for those looking to race a real race car here in Australia."
Preparations for the S5000 series will ramp up next week with an evaluation test planned for Phillip Island on Wednesday.
Experienced single-seater ace John Martin, Superbike rider Beau Beaton and Australian Formula 4 champion Luis Leeds will cut laps at the test.