Formula 1 race winner lands Sandown S5000 drive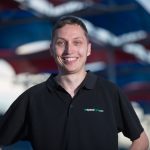 Multiple Formula 1 grand prix winner Rubens Barrichello will contest the inaugural round of the S5000 single seater series at Sandown next month.
The popular Brazilian is a major coup for the much anticipated new V8 powered Australian open wheel formula, with the one-off outing on September 20-22 providing a return to single seater racing for the ex-F1 star.
Barrichello, the first driver confirmed to race an S5000, enjoyed a successful 19-year F1 career, clocking up 11 race wins and 68 podiums from a record 322 starts.
The 47-year-old raced for six teams, debuting with Jordan in 1993, before going on to race for Stewart, Ferrari, Honda, Brawn GP and Williams until the end of 2011.
His most successful period came as Michael Schumacher's team-mate at Ferrari from 2000-2005 where he scored nine of his victories, while his last win arrived when driving for Brawn GP in 2009.
The Sandown event will be his first competitive race in a high-powered open wheel race car since a one-year stint in IndyCar in 2012 after leaving F1.
Barrichello does however continue to race competitively in Stock Car Brazil, winning the 2014 V8 touring car series title, and is again in the championship fight this year after a win at Campo Grande last weekend.
"Having been to Australia many times during my F1 career, I'm excited to be coming back for the first ever race for S5000, in Melbourne," said Barrichello.
"The concept of the S5000 formula is a very interesting one, the car looks to be a real challenge, and I look forward to playing my part in its launch.
"It's great to see what will be a resurgence in serious open-wheeler racing in Australia. I hear the sight and sound of a five-litre V8 in the back of the S5000 is pretty awesome.
"I've never been to the Sandown circuit before, so there will be much to absorb, but it looks like a great venue for the S5000s to make their debut. It's going to be a great experience."
Barrichello is expected to headline a 14 car grid for the opening S5000 round at Sandown.
Category manager Chris Lambden, who has worked to bring the series to life since 2016, described Barrichello's addition to the inaugural grid as 'fabulous' news for the burgeoning formula.
"We're thrilled that a driver of Rubens' pedigree is coming to Melbourne to compete in the first ever S5000 race," said Lambden.
"When we set out to create a top-level single-seater race category for Australia, tailored to the Australian V8 psyche, we hoped that it would provide an incentive to re-focus a spotlight on a form of racing that has slipped out of the limelight over recent years – the fact that Race 1 will see Rubens Barrichello on the grid is fabulous.
"He's a real racer's racer.
"He'll be right at home in an S5000, and a top quality target for Australia's young hopefuls and more experienced racers to measure themselves against."
Preparations for the inaugural S5000 event are building with the category set to host a test day for prospective drivers at Phillip Island on August 28.
S5000 technical partner Garry Rogers Motorsport tested its latest chassis build this week with its Supercars drivers Richie Stanaway and James Golding.