ARG adds Bathurst 6 Hour to motorsport portfolio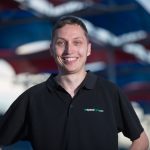 The Australian Racing Group has added the Bathurst 6 Hour event to its growing motorsport portfolio.
The TCR Australia promoter has purchased a share in the annual Mount Panorama production car race from James O'Brien's Yeehah Events to become an equal partner alongside the Bathurst Regional Council, which retains its ownership share.
The acquisition sees the event join ARG's growing business that includes, TCR Australia, S5000, TCR New Zealand and Touring Car Masters.
News arrives just a day after announcing plans to align with the  TA2 Muscle Car Series next year.
ARG states that it is committed to maintaining the popular Hi-Tec Oils Bathurst 6 Hour production car race as the drawcard category, while former event owner O'Brien has been enlisted to help deliver the 2020 edition.
The race, run under Group 3E Series Production Car rules, regularly attracts bumper grids. 
It is anticipated the event will remain focused on local and regional categories and competitors, although Speedcafe.com understands ARG products such as TCR Australia could feature on the bill in the future. 
The organisation has moved to distance this purchase from a separate bid for the rights to host a fifth event at Bathurst, with that proposal believed to centre around an international TCR endurance race that could include WTCR.  
ARG is currently going up against Supercars in a tender process to secure the new fifth event at Bathurst. 
"ARG is thrilled to secure the Bathurst 6 Hour event," said ARG director Matt Braid.
"James O'Brien and his team have done a tremendous job with this event, and retaining him and his key personnel through the process will provide us with a very experienced team with outstanding knowledge, capability and experience.
"The Mount Panorama circuit is an icon of Australian motorsport. Located in a picturesque regional setting, this event is a longstanding one and our plan is that it will remain focused on its core local and regional competitors. 
"ARG aims to complement this track with racing and events that provide great entertainment and profile for the region internationally."
"We look forward to enhancing the current 6 Hour event and, separately, to progressing our bid for the remaining fifth event which is for a clearly differentiated event and geographic reach than the 6 hour.
"There should be no confusion that we can or could deliver what is proposed in our current bid for the fifth event from the 6 Hour event platform."
Bathurst mayor Graeme Hanger is looking forward to working with new partners ARG.
"The Bathurst 6 Hour has continued to grow in popularity and stature in this time and we congratulate James O'Brien and Yeehah Events in establishing the event firmly on the motor racing calendar," said Cr Hanger.
"We look forward to working with ARG as our partner and being involved in the continued growth and success of this Easter weekend event."
Meanwhile, Australian Production Car Series owner Iain Sherrin has labelled ARG's involvement as 'fantastic news' for the category.
"It's great for the future of Production Cars. This race is the pinnacle of production car racing in Australian and we are pleased that this is not only secured, but enhanced by ARG," said Sherrin. 
"For the short term and the long term future, ARG's acquisition of the 6 Hour is fantastic news.
"They will bring a greater understanding of the motorsport community, with their key people having been involved at the highest level, understanding the categories, the racing and what needs to happen to make it successful."
Next year's Bathurst 6 Hour will be held from April 10-12.