Kelly Racing evaluating all options for 2020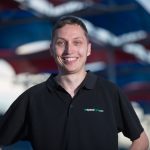 Kelly Racing will evaluate all options including switching to Commodores or Mustangs for next season but maintains sticking with its Nissan program is its priority.
The Braeside operation is facing a crossroads for its 2020 plans with the dilemma of either upgrading its ageing Nissan Altima to make the platform more competitive or moving to another brand.
At the moment its plans hinge on the direction Supercars takes with its technical platform for next season and beyond with its Next Generation rules set to be introduced in 2021.  
Supercars is set to reveal the start of the technical reform soon with the series currently assessing a number of changes, including a reduction of aero on cars, improving the durability of engines, the introduction of control dampers and a move to a drive-by-wire throttle system.
While the team has investigated what it would take to make its Altima, that debuted in 2013, competitive, a move to run either Mustang or Commodore remains on the table. 
"It (moving to either Mustang or Commodore) can't be discounted," Nick Ryan, the team's marketing and sponsorship boss, told Speedcafe.com.
"I think for our team when we look into the future we need to evaluate all options. 
"We would like to continue and be unique with this Nissan program, but at the end of the day once the technical regulations are out and we understand the cost implications and time attached to that to develop the car, and making sure we have confidence that with this existing model we can make it highly competitive, honest conversations need to had around what is the right option.
"Our priority would be to maintain our Nissan program as it stands but only time will tell.
"Conceptually we have looked at upgrading the current Nissan and modernising what we have and making that a more competitive outfit for next year but really we have to wait until those regulations land." 
Should the team elect to switch brands, Ryan admits striking up a technical alliance with a customer operation, such as Triple Eight (Holden) or Tickford Racing (Ford) is unlikely.
"All of it has got to be evaluated but we are a turnkey business we have always done everything on our own and our footprint of 19 separate departments manages every aspect of what we do," said Ryan.
"It would be a major deviation from how we operate our business, and it is not the way we have ever gone about it. 
"Whichever path we forge for going forward I cannot see us going to a simplistic model, it is almost like throwing everything out and starting again. 
"Our whole infrastructure doesn't support that model and nor do we want to approach it that way. 
"Our priority is to maintain exactly what we have and looking at what is the possibility to update what we have here or if it is a deviation from that (and) going to a customer program, I can't see that happening."  
Although the model it will run next year is uncertain for 2020, the team intends to continue running four cars, but discussions with current drivers Rick Kelly, Andre Heimgartner, Simona De Silvestro and Garry Jacobson are on hold until Supercars indicates its future direction.   
"Right now we are sitting here running as four cars next year," Ryan added.
"For us there is no other real consideration to that until we know exactly our path. 
"Our entire business model is built around running four cars and I can't see us deviating from that.
"We have got a terrific relationship with our drivers but it is a tough conversation for anyone as we look to the future. 
"Their first question obviously is 'where are we going?', but we need to know what the regulations are that will implicate that and then that will allow us to have those conversations."