ARG acquires TCM management rights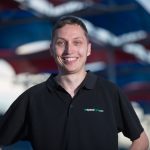 The Australian Racing Group (ARG) has acquired the commercial management rights to the Paynter Dixon Touring Car Masters series.
ARG, promoter of the TCR Australia and S5000, has reached a deal to take over the running of the popular historic touring car category, which has been a regular feature on the Supercars support bill since its inception in 2007. 
The company is made up of a number of key players including businessman Brian Boyd, former Wilson Security boss John McMellan, ex-Supercars managing director Matt Braid and former Supercars boss James Warburton.  
Touring Car Masters has proved one of the most popular support categories in Australian motorsport, boasting strong grids of vintage touring cars and star drivers including the likes of John Bowe, Steven Johnson, Jim Richards and Glenn Seton.  
The firm has confirmed that the existing management led by Tony Hunter will remain in place for the remainder of the season.  
"We are extremely pleased to have concluded an agreement with Tony to assume the strategic and commercial management of the Paynter Dixon Touring Car Masters," said ARG director Braid. 
"TCM is such and iconic and popular race category in Australia – with fans, event promotors and broadcasters, and complements the existing categories in ARG's portfolio.
"We look forward to working with Tony Hunter and the TCM entrants to continue to build on the category's strengths while pursuing additional opportunities for TCM that being part of Australian Racing Group will provide."
Touring Car Masters heads to Queensland Raceway this weekend for Round 4 of the series.
It will then feature on the Muscle Car Masters (August 30 – September 1) bill at Sydney Motorsport Park, which will include a night race.