Supercars targets engine durability to cut costs for 2020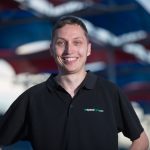 Extending engine life and reducing the amount of rebuilds during the season are among several Supercars initiatives designed to cut costs in 2020.
The championship is investigating a number of changes for next season with engines a key part of its plan that also includes control dampers and reduced aerodynamics.
Improving the durability of engines is seen by the category as one way to address costs and ease pressure on teams.
Extending engine life is expected to see teams scrap at least one rebuild per season, which will likely see a drop in power from engines as squads look to preserve their units.   
Engines can cost up $150,000 per unit while Speedcafe.com understands a rebuild ranges from $30,000-$40,000.
Currently teams can elect to rebuild engines at their discretion with the longevity between service around 3,000-5,000kms.
Supercars has confirmed engines is an area of focus for cost saving as part of its technical package evolution for 2020, which is set to be revealed later this month.
Meanwhile, the series has also stated that the prospect of a control engine is not under consideration for its Next Gen platform from 2021.
"Engines are one area we are looking at. It's a work in progress for the motorsport team and the Commission," read a statement from Supercars.
However, the exact cost savings to teams and how the process of reducing the amount of rebuilds will be managed remains unclear at this stage.
Although, Tickford Racing co-owner Rod Nash believes there are plenty of savings that can be made from engines.   
"There's a number of initiatives, that Adrian (Burgess – Supercars Head of Motorsport) is heading up on the engine part," Nash told Speedcafe.com.
"It can add up to some significant amounts of dollars. 
"It's not (savings) just on parts. The moment we make things more efficient you can potentially in an overall sense not have as many staff. Even reducing staff can be a big cost saving. 
"Everyone has been included in this whole engine discussion. 
"If in some cases (it's possible to) double the kilometres out of an engine that you're doing now, and in some cases that will be the case for a couple of teams, well then, that's a massive saving. 
"It's still being worked through. The numbers aren't finalised because we're still trying to get the spec right and once you get that, then that determines parts cost, and then that determines margin, and whether you need less staff.
"But I will say that by 2020, they'll be quite some significant cost savings coming out of the general business of Supercars because of the way everyone's working together on it."
Meanwhile, Garry Rogers Motorsport says a move to eliminate a rebuild from its costs would be beneficial, but maintains the  category must ensure its plans doesn't affect engine reliability, which could prove more costly.   
"They're (Supercars) planing on reducing it by one engine rebuild a year," GRM team director Barry Rogers told Speedcafe.com.
"It will save you money, of course. 
"It's not at the level that we'd like to end at, with some other options with engines, which may come in, in the years following that. 
"It's a positive with anything that we can do to save some costs. 
"He (Sean Seamer) knows how these costs rise, so that's his project.
"As long as those proposed changes don't end with engines destroying themselves, because destroying an engine is a lot more expensive than money for a rebuild."
Supercars aims to showcase its 2020 cost saving measures and reveal its calendar and race formats before the end of the month.