Seamer: No further talks on GC IndyCar return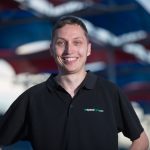 The prospect of IndyCar returning to the Gold Coast next year appears to be off the table with 2021 now suggested as the earliest possible date if a deal can be reached.
Talk of IndyCar coming back to Surfers Paradise emerged last year which saw Queensland Premier Annastacia Palaszczuk throw support behind the idea that resulted in a meeting with the boss of the American open wheel series, Mark Miles, in November.
IndyCar revealed intentions to expand outside of North America and at the time it was mooted that the series could even feature at the Gold Coast 600 in 2020.
Although, such a project to recapture previous glories when IndyCar/Champ Car raced at the venue from 1991-2008 would have to overcome several hurdles.
IndyCar had highlighted that a February date would be preferred, which presented several challenges but not unfeasible with Supercars having considered starting its calendar in January.
However, hosting a race in February would require a significant cost to construct the street circuit and venue infrastructure, which is currently owned by Supercars.
The Gold Coast's storm season and the proximity to the Formula 1 Australian Grand Prix were also factors against the project.
Supercars CEO Sean Seamer met with IndyCar officials in December to discuss a possible tie-up between the two categories, but there have been no further talks regarding the matter even after a visit to the Indy 500 in May.
While the Vodafone Gold Coast 600 is in the final year of its current deal, Supercars is in the process of finalising it 2020 calendar with the event tipped to retain its now traditional October slot without IndyCar involvement. 
The Superloop Adelaide 500 will kick off the season at an earlier February 20-23 date slot.
"Not that I'm aware of," Seamer told Speedcafe.com when asked if there had been movements regarding IndyCar appearing at the Gold Coast.   
"I think what we're focused on with the Gold Coast is an improved experience for fans, so, from mobile ticketing through to new experiences in General Admission, new corporate experiences, trying to work to bringing the concert inside the race track. 
"There's a lot of changes coming to this year that we're primarily focused on, which can then help lead into further innovation next year. 
"But there's been no further confirmation or discussions as to IndyCar's presence there next year. 
"Their presence would have predicated on a date around February, which we're not going to be doing next year obviously because we've talked about Adelaide. 
"I think anything about Indy, not to speak for them or the government, would be around 2021 if it would happen."
Although it appears discussions regarding a Gold Coast IndyCar return have gone cold, Seamer did attend this year's Indy 500 as part of an extensive trip to the US in May.
The visit provided an opportunity to assess the development of IndyCar and NASCAR which the Supercars boss believes was a valuable experience as Australia's premier series continues to work on its future direction. 
"I had a pretty long and extensive trip over to the US and got around to a few different places and it was good to spend time with obviously our team owners who participate here, in terms of Michael Andretti and Team Penske folks," Seamer added.
"It was good for me to understand where NASCAR is going with their development, and good to understand what IndyCar is doing. Obviously, there's a resurgence of IndyCar at the moment. 
"It's always good to go and learn from what they're doing. 
"At a personal level, I'd never been to the Indy 500 before so when you get invited by a few different groups, you've got to take advantage of that, and it was pretty special experience." 
Earlier this week, Seamer stated that Supercars' 'Next Gen' rule package is on track for 2021 with an evolution of the technical rule expected for next season.