Supercars hints at technical package 'evolution' for 2020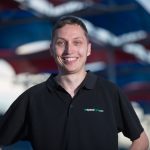 Supercars is planning to introduce an evolution of its current technical regulations next year as it works towards a 2021 rollout of its Next Gen plans.
Championship boss Sean Seamer has declared that the much anticipated Next Gen rule package is 'on track' for 2021 with plans 'progressing well'.
Supercars has been working hard on finalising its future direction which has been focused around being market relevant to manufacturers, cost cutting and delivering entertainment for fans.
Discussions have included changes to the control chassis in a bid to entice more marques and studies into the use of hybrid technology, while the category has actively assessed templates used by the likes of DTM, NASCAR and the British Touring Car Championship. 
It has also set up a manufacturers council, as a forum to discuss ideas with key personnel from General Motors and Ford, the first meeting of which was held last month. The next is set for the first week of August in Detroit.
While work is progressing on Next Gen, Seamer has indicated that a precursor to its 2021 plans will come into play next year.
Supercars is looking to introduce control dampers as a way of cost cutting while it is understood to be investigating a reduction of aero on cars and possible drop in engine power, the latter designed to save costs.   
"We're progressing well (with our Next Gen 2021 plans)," Seamer told Speedcafe.com.
"Would I prefer that it was all done and dusted now? Yeah, of course. 
"But the reality is, (for) what management want and what engineers need to work through, you've got to give the guys that know what they're doing the time to make sure they look at everything, that they consider unintended consequences, they understand cost benefit analysis and the impact it has on supply chain and other things like that. 
"So, there's a lot that goes into it, but we're really happy with it. 
"There'll be some evolution that you see next year, and then I think we're on track for 2021 which is good."
Given the introduction of TCR to Australia and moves taken by rival global touring car series, Seamer stresses that Supercars is not unattractive in its current state.
However he admits the focus for its 2021 technical package is on three key areas which Supercars can improve upon.
"Let's not forget, we're not unattractive now," he added.
"Our ratings are up 12 percent and we put on the best door to door racing in the world. 
"What we are looking to do is maximum market relevance at the lowest possible cost for operation for the teams and delivering great entertainment for our fans. 
"Those are the three priorities and the market relevance piece is tied into the entertainment for fans, but it also means bringing manufacturers in."
Supercars is planning to offer an outline of its future direction at next month's Watpac Townsville 400.