Cost saving key for teams in Supercars control damper push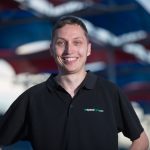 Top Supercars team owners believe the prospect of introducing control dampers from 2020 could be beneficial for the series but only if it is cost effective.
The championship released an invitation to tender document to find a single supplier for control dampers that will achieve higher mileage (7500km) than current units and be sealed.
Quotations from prospective suppliers are expected to be issued on or before June 5 with a final contract to be signed on August 30 if a successful candidate is found.
This development appears to be the latest cost saving measure Supercars is investigating following the introduction of a new control transaxle and ECU and the ban of expensive twin spring dampers.  
Currently, teams are able to utilise a range of damper suppliers with that area of the car open and a key variable for development.
Triple Eight boss Roland Dane says the theory of a control damper could be a 'good thing' but warns that ensuring it is cost efficient is vital.
"It has to be cost efficient at the end of the day so if it can be cost efficient then it has the potential to be a good thing," Dane told Speedcafe.com.
"But there are very different forms that a controlled damper could take. 
"I think there's some more water to go under the bridge in terms of understanding how it operates.
"If you're running sealed dampers, which is certainly what the tender's asking for, then it can, and has the capacity as has been shown in some other places, to cause controversy when you're not in control totally of your own destiny as a race team.
"There are certainly some things to be looked at but it has the potential to save money for people. 
"It's just a question of making sure that everyone doesn't have to spend a fortune to get there and then the process be flawed once we're up and running with it. It could be a good thing."
Meanwhile, Tickford Racing co-owner Tim Edwards feels a control damper could save teams money and level the playing field, but says Supercars has to be careful not to go too far with cars being completely controlled packages.
"Well it could do both (save money and improve racing)," Edwards told Speedcafe.com.
"There's no doubt there's a lot of time, money and energy that goes into the damper, it's a critical part of the car. 
"Every team has a reasonable amount of internal resource, rebuilding them, plus obviously there's the cost of them as well, so I think it could achieve a number of things. 
"We've got a few control parts already, and that's another that's been talked about for years, about do we just have a control package for that? So anyway, we'll wait and see what comes back.
"It could be that the costs don't actually stack up to making a change, but unless you actually put it out to the market, you don't know. 
"I don't think we want to get to a point where we're, and I'm not sledging them, but we're not Carrera Cup, where everybody's racing exactly the same. 
"An issue in it from my perspective, we don't want to head down that path, but there's certainly some scope to have some more control in the car than we have at the moment.
"But we're still a long way away from it being just a cookie cutter, and everybody runs the same car." 
Kelly Racing boss Todd Kelly concurs that costs should be the focus but admits a control damper would not act as a silver bullet for teams looking close the gap to pacesetters.
"I think it would be good to test the water and see what's out there and available and most importantly if we can benefit the sport and save the teams money," Kelly told Speedcafe.com.
"If we can get something that fulfils all those requirements it would be fantastic. 
"If not, we probably need to focus on tuning a little bit up what we've already got — it's always good to explore those things.
"It would help some teams, maybe. 
"It would probably help the same teams financially as well as on track, but there's so much more to getting a car to go fast than dampers, it's not going to be a silver bullet to the teams that will make them go faster."