Power leads Penske one-two on first day of Indy 500 practice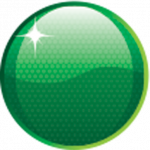 Will Power edged fellow Team Penske driver Simon Pagenaud to the fastest lap on the first day of practice for the 2019 Indianapolis 500.
Power's best of 39.1738s (229.745mph, 369.739km/h) in the #12 Chevrolet came with the assistance of a tow as he and the Frenchman worked together on Indianapolis Motor Speedway.
Pagenaud ended up only 0.042mph (0.068km/h) slower in the #22 Chevrolet, while Ed Carpenter was third fastest by virtue of the 39.3610s (228.653mph, 367.981km/h) which he set in the Oval Veterans session that kicked off the day's proceedings.
Helio Castroneves (#3 Chevrolet) similarly ended up fourth in the Indianapolis-only Team Penske entry, as did Colton Herta (Harding Steinbrenner Racing) in the first of the Honda-powered cars.
Herta was also responsible for the only yellow flag not necessitated by debris when he looped Car #88 while exiting the pits late in the afternoon.
"I think that was him pushing to leave pit lane, to essentially try and get into traffic as quickly as he could."

Follow along on @NBCSportsGold: https://t.co/lSFFyezUq4#ThisIsMay // #Indy500 pic.twitter.com/oMjPsulABF

— NTT IndyCar Series (@IndyCar) May 14, 2019
Ed Jones was 10th fastest but best in terms of non-towed laps at an average speed of 224.542mph (361.365km/h) in the #63 Ed Carpenter Racing Chevrolet.
Scott Dixon (#9 Chip Ganassi Racing Honda) was 13th but did record the highest figure through the speed trap at 236.128mph (380.011km/h).
Fernando Alonso (#66 McLaren Racing Chevrolet) was 32nd having completed only one lap in the afternoon session, and James Davison (#33 Dale Coyne Racing w/ Byrd-Hollinger-Belardi Honda) 36th.
Both Alonso and Davison came after three of the four Schmidt Peterson Hondas which James Hinchcliffe drove during the day.
Patricio O'Ward will start Day 2 early in order to complete his rookie orientation after encountering a gearbox problem in the #31 Carlin Chevrolet.
Results: Practice: Day 1
Pos
Num
Driver
C/E/T
Time
Avg speed
Laps
mph
km/h
1
12
Will Power
D/C/F
0:39.1738
229.745
369.739
68
2
22
Simon Pagenaud
D/C/F
0:39.1810
229.703
369.671
81
3
20
Ed Carpenter
D/C/F
0:39.3610
228.653
367.981
105
4
3
Helio Castroneves
D/C/F
0:39.3974
228.441
367.640
67
5
88
Colton Herta (R)
D/H/F
0:39.4246
228.284
367.387
74
6
18
Sebastien Bourdais
D/H/F
0:39.4318
228.242
367.320
110
7
26
Zach Veach
D/H/F
0:39.4506
228.133
367.144
109
8
27
Alexander Rossi
D/H/F
0:39.4631
228.061
367.029
92
9
98
Marco Andretti
D/H/F
0:39.4736
228.000
366.930
81
10
63
Ed Jones
D/C/F
0:39.4795
227.966
366.876
105
11
21
Spencer Pigot
D/C/F
0:39.5021
227.836
366.666
128
12
28
Ryan Hunter-Reay
D/H/F
0:39.5358
227.642
366.354
80
13
9
Scott Dixon
D/H/F
0:39.5730
227.428
366.010
97
14
30
Takuma Sato
D/H/F
0:39.6042
227.249
365.722
90
15
48
JR Hildebrand
D/C/F
0:39.6125
227.201
365.645
113
16
19
Santino Ferrucci (R)
D/H/F
0:39.6330
227.083
365.455
95
17
2
Josef Newgarden
D/C/F
0:39.6474
227.001
365.323
60
18
10
Felix Rosenqvist (R)
D/H/F
0:39.6774
226.829
365.046
81
19
25
Conor Daly
D/H/F
0:39.6963
226.721
364.872
99
20
15
Graham Rahal
D/H/F
0:39.7354
226.498
364.513
90
21
32
Kyle Kaiser (R)
D/C/F
0:39.7509
226.410
364.372
10
22
23
Charlie Kimball
D/C/F
0:39.8507
225.843
363.459
69
23
7
James Hinchcliffe
D/H/F
0:39.9117
225.498
362.904
5
24
14
Tony Kanaan
D/C/F
0:39.9161
225.473
362.864
66
25
5
James Hinchcliffe
D/H/F
0:39.9582
225.235
362.481
99
26
60
Jack Harvey
D/H/F
0:39.9641
225.202
362.427
85
27
59
Max Chilton
D/C/F
0:40.0274
224.846
361.855
76
28
77
James Hinchcliffe
D/H/F
0:40.0369
224.793
361.769
6
29
7
Marcus Ericsson (R)
D/H/F
0:40.0532
224.701
361.621
83
30
24
Sage Karam
D/C/F
0:40.0686
224.615
361.483
32
31
4
Matheus Leist
D/C/F
0:40.1150
224.355
361.064
85
32
66
Fernando Alonso
D/C/F
0:40.1496
224.162
360.754
50
33
42
Jordan King (R)
D/H/F
0:40.1834
223.973
360.450
42
34
39
Pippa Mann
D/C/F
0:40.1948
223.910
360.348
25
35
31
Max Chilton
D/C/F
0:40.2646
223.521
359.722
13
36
33
James Davison
D/H/F
0:40.2660
223.514
359.711
30
37
77
Oriol Servia
D/H/F
0:40.3063
223.290
359.350
60
38
81
Ben Hanley (R)
D/C/F
0:40.6235
221.547
356.545
14
39
60
James Hinchcliffe
D/H/F
0:40.8157
220.503
354.865
5
(C)hassis: D=Dallara | (E)ngine: C=Chevy, H=Honda | (T)yre: F=Firestone