Mixed views on possible impact of new parc ferme regs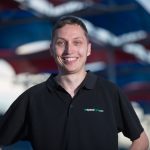 Opinions are mixed as to whether the new parc ferme regulations will shake up the grid at the Tyrepower Tasmania SuperSprint.
Symmons Plains will host a trial of new rules that will restrict teams from making set-up changes to cars in the gap between qualifying and the race start.
Only minor preparatory work will be permitted to be carried out once qualifying is completed which includes items such as installing coolsuits or checking tyre pressures.
This means that teams face the prospect of compromising set-up for qualifying and the race which could see drivers sacrifice qualifying for better race pace or vice versa, therefore shaking up the grid. 
THE FINAL RACE OF THE 2023 REPCO SUPERCARS CHAMPIONSHIP ON ONE OF THE WORLD'S BEST STREET CIRCUITS. GO ALL IN AT THE VAILO ADELAIDE 500, CLICK HERE TO BUY TICKETS
Tickford Racing boss Tim Edwards believes the new parc ferme freeze will force squads into making set-up gambles. 
"Teams will be facing the dilemma of trying to qualify a car with a race set-up on it or do they race a car with a qualifying set up on it," Edwards told Speedcafe.com.
"I would imagine teams will try to find a middle ground there. 
"Some teams will be prepared to roll the dice and go aggressive and try and qualify well and stick their elbows out and others may qualify worse and come through in the race with better tyre quality. 
"Qualifying there is separated by very small margins and if you haven't got your car in the window then you might find yourself 22nd but that may pay dividends in the race. 
"Sometimes you have to try these things and sit back and see if it worked or not. 
"Did it alleviate stress on teams, mix up the grid or promote good racing? 
"I don't think we should be afraid of trying things and we will see how it goes in Tassie and I'm sure the Supercars Commission will take a look at it."
It is a view shared by Tekno Autosports driver Jack Le Brocq, who believes it will provide an added spice to qualifying.     
"It will be very interesting to see how people react to it, there's a chance it could catch teams out who want to run an aggressive qualifying set-up to get the cars to work well with the green tyres," said Le Brocq.
"It should be good, it should add some more spice to the sessions and it throws another curveball into the mix.
"Symmons at least has a couple of good overtaking areas, so there is the opportunity to make your way back through the field if you settle for a more conservative set-up."
However, the rule change may result in less action in qualifying with the possibility of teams banking early laps while using the remaining time in the session to deploy race set-ups on their cars before the parc ferme curfew.  
Erebus Motorsport CEO Barry Ryan has even predicted that the rule could see teams spend more money on developing components that can be adjusted faster. 
"The only thing it could do in qualifying is if teams are confident enough early in qualifying they can quickly race in and change their car to a race car set-up," Ryan told Speedcafe.com.
"It is going to put more pressure on teams to potentially be able to change their cambers really fast. 
"It could cost teams money if it (the rule) gets implemented (permanently). 
"You are going to want to set your time early and then you will come in with say two or three minutes to go and try and change camber and the spring as quick as you can before the session ends so you can make the most of your race. 
"You don't really want to sacrifice your qualifying at Symmons Plains and you don't want to sacrifice your race either.     
"There is a fine line or it will be a case of if you are good enough and fast enough (you could) spend money to have something that you can adjust real quick on the cars."
Symmons Plains will also see the return of the three-part knockout qualifying system which made its debut at the venue last year. 
The Tyrepower Tasmania SuperSprint begins on Friday with an Additional Driver practice at 1030 AEDT.