Comprehensive win for Keselowski in Martinsville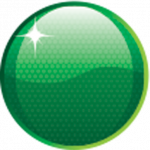 Brad Keselowski has pulled off a comprehensive victory in Round 6 of the NASCAR Cup Series at Martinsville.
The #2 Team Penske Ford led 446 of the 500 laps as Keselowski headed Chase Elliott (#9 Hendrick Motorsports Chevrolet) and Kyle Busch (#18 Joe Gibbs Racing Toyota) to the chequered flag.
Keselowski passed pole-sitting team-mate Joey Logano to take top spot on Lap 6 and held it through the rest of the first stage and the entirety of the second.
Elliott got by Keselowski on Lap 325 and it took a Caution called on Lap 372 for the Ford man to get back in front, in pit lane.
While there would be no subsequent lead changes, Elliott kept Keselowski honest and ultimately came up just over half a second short.
In that time, he had recovered from also losing second position in the pits when Ross Chastain drew a Caution with just over 50 laps remaining.
Kyle Busch, who grabbed second spot under that Yellow, threatened to take it back on the race track before getting held up by traffic in the latter stages.
Ryan Blaney (#12 Team Penske Ford) and Denny Hamlin (#11 Joe Gibbs Racing Toyota) rounded out the top five.
Kyle Busch leads the series ahead of Round 7 at Texas on March 29-31 (local time).
Race highlights