Formula 1, FIA working on Aus GP Whiting tribute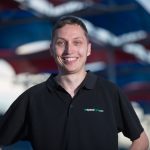 Formula 1 and the FIA are working on a plan to pay tribute to late race director Charlie Whiting at this weekend's Australian Grand Prix. 
Whiting, the sport's long serving race director and safety delegate, died suddenly on the eve of the season opener in Melbourne.
The passing of one of F1's most influential figures has rocked the paddock at Albert Park sparking countless heartfelt tributes from drivers, teams and the media.
Several team members and CAMS officials have donned black armbands in respect while Haas F1 unveiled a tribute to Whiting on the noses of its cars prior to opening practice.  
FIA president Jean Todt led a minute's silence in honour of Whiting at the start of a press conference today.
It has been confirmed to Speedcafe.com that F1 and the FIA is considering how best to pay tribute to Whiting at this weekend's opening race of the 2019 season at Albert Park.   
"I'm sure there is going to be (a tribute prior to Sunday's race) but at the moment the FIA and Formula 1 is considering how they will appropriately pay tribute to Charlie," Australian Grand Prix Corporation CEO Andrew Westacott told Speedcafe.com.
"We haven't got any details yet but they are working hard on the topic.  
"It is lovely to see (teams pay respect) and the tributes the journalists are writing and the comments being put out. There are a lot of teams wearing black armbands here. 
"I would say everyone is remembering their beautiful friend Charlie.  
"Here at the Australian Grand Prix Corporation we only see Charlie once a year. 
"Its the people in the teams and the FIA that are the ones who have lost a work colleague and my heart goes out to them."
The Australian Grand Prix is scheduled to begin on Sunday at 1610 AEDT.